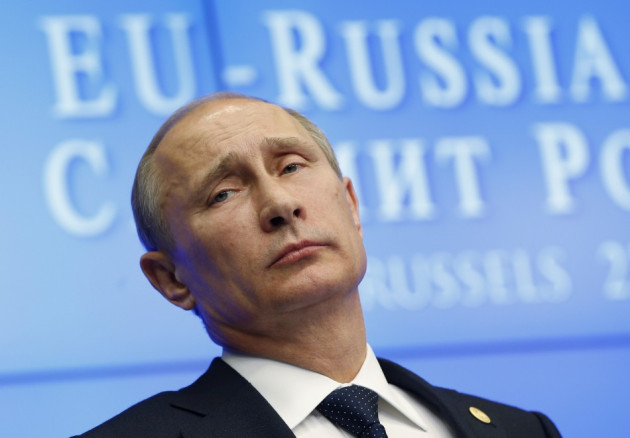 Russian president Vladimir Putin has been awarded an honourable mention as the most corrupt person in the world by an investigative journalism NGO.
The Organised Crime and Corruption Reporting Project (OCCRP), based in Sarajevo and Bucharest, has introduced a "Corrupt Person of the Year award" for the individual who features most frequently in stories on crime and corruption in eastern Europe and central Asia.
According to OCCRP, Putin deserved an honourable mention for "the breathtaking scale of a decade of wholesale theft and corruption in Russia," that "may never again be matched in the modern world".
He was singled out for his role in the case of Sergei Magnitsky, an attorney representing Guernsey-based Hermitage Capital in a tax fraud trial of Russian officials who died in police custody in 2009. The case, said the award judges, was "one of the most well documented cases of grand corruption ever ignored by a government".
The Corrupt Person of the Year award, however, went to Azerbaijani president Ilham Aliyev.
"Aliyev was chosen because of new revelations about how his family had taken large shares in lucrative industries including the telecom, minerals and construction industries often through government-related deals," said OCCRP.
Other honourable mentions went to Montenegro prime minister Milo Djukanovic; Uzbekistan president Islam Karimov; Albanian cigarette and drug smuggler Naser Kelmendi; Serbian businessman Miroslav Mišković; and Balkans drug boss Darko Saric.
"2012 was a banner year for those of us who cover organised crime and corruption," said OCCRP editor Drew Sullivan. "It's a growth industry around the world and we expect a lot of work next year as well."