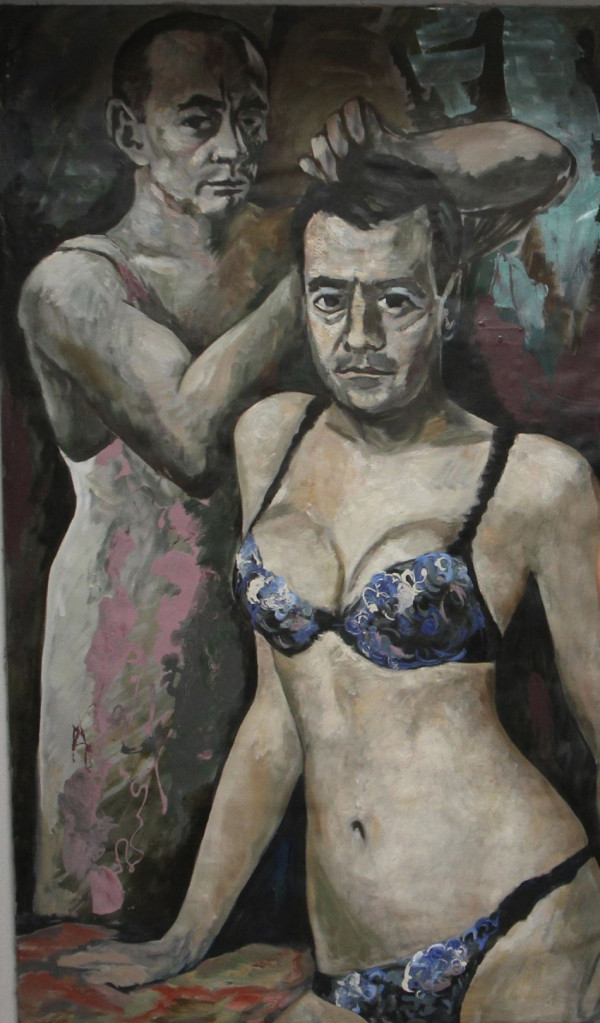 Russian police have seized a painting from a gallery in St Petersburg that features President Vladimir Putin in women's lingerie.
The artwork, Travesty, shows figures resembling Putin and Russia's prime minister Dmitry Medvedev in drag. In the image, Putin combs the hair of Medvedev.
The artwork by Konstantin Altunin has been on display at an exhibition at the Muzei Vlasti (Museum of Authorities) in St Petersburg since mid-August.
"Five of them were taken by representatives of the authorities for examination," museum staff Tatiana Titova told Metro Russia. Police also seized portraits of Russian Orthodox bishop Patriarch Kirill, politician Valentina Matviyenko and lawmakers Mizulina and Milonova.
All portraits were accused of poking fun at the establishment which bans gay "propaganda". Putin signed anti-gay legislation into effect in June. The controversial law authorises the Russian government to detain and expel homosexual foreigners from the country.
The painting would be checked for extremist propaganda, said the police.
Besides the painting of Putin in lingerie, another satirical painting at the exhibition showed him with a halo and was titled The Appearance of Vladimir Putin to the People.
The Muzei Vlasti's exhibition featured portraits of famous politicians from around the world.