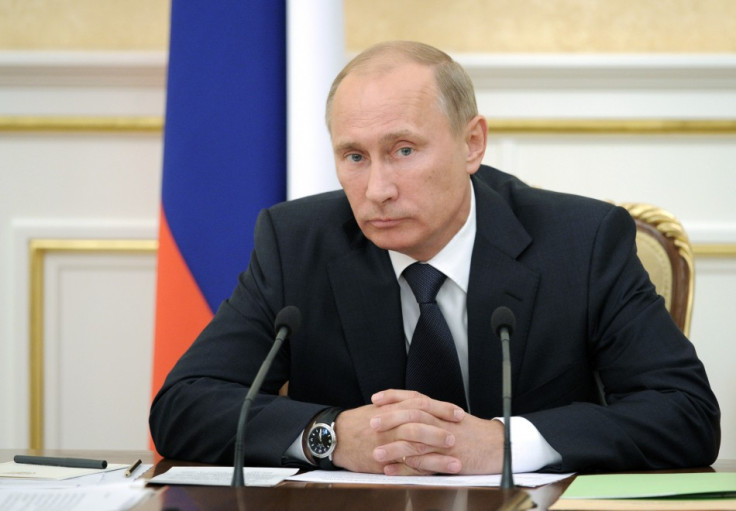 Russian President Vladimir Putin arrived in China on Tuesday on a three-day visit which is likely to be dominated by talks on energy and foreign policy.
This is Putin's first trip to the communist country since he took over the presidency. Trade relations between the neighbouring countries are also expected to be boosted after his visit.
Bilateral trade between Russia and China reached $84 billion (£55 billion) last year. Putin will be attending the summit of the Shanghai Cooperation Organisation from Tuesday to Thursday.
Trade between the countries has constantly risen in the last two years and is expected to reach $100 billion well ahead of the 2015 target.
Putin will be holding detailed discussions with his Chinese counterpart Hu Jintao on Tuesday evening. The Russian president is accompanied by six of his cabinet ministers and heads of various energy giants.
Disagreements on pricing still remain between the world's biggest energy producer Russia and the world's largest energy consumer China.
Commenting on the relationship between the two countries, a western diplomat is of the opinion that the two can never be strategic partners.
"Russia can talk about a strategic partnership with China but they will never be actual allies because China is too much of a potential threat to Russia. Russia cannot avoid being concerned about China," an anonymous western diplomat was quoted by Reuters.
Although the Syrian crisis may feature in the talks between Putin and the Chinese leaders, it is mostly likely to be kept on the backburner since both the countries are on the same page against the western nations. Both Russia and China back Syrian president Bashar al-Assad.
"China and Russia have an informal agreement over how to vote in UN Security Council. China basically follows the Russian vote when it comes to issues where China is not vitally interested," says Fyodor Lukyanov, editor of the magazine Russia in Global Affairs, reports Reuters.
"But China will expect Russia to take its side when Beijing wants it," he said when it comes to East Asian issues.
Russia's meeting with EU leaders on Monday once again confirmed his firm stance on the Syrian crisis.
Putin focussed on the Russia-EU relationship rather than on the much expected Syrian conflict. Putin indicated that visa rules are also expected to be eased for Russians travelling to the EU in the near future.