A video has been released by the Kremlin that shows Russian President Vladimir Putin pumping iron during a workout at the gym. In the footage, Putin is joined by the country's prime minister Dmitry Medvedev lifting weights and using various other muscle-building apparatus at Putin's Black Sea residence of Bocharov Ruchei, near Sochi. After their workout, the two are then shown grilling meat and drinking black tea together.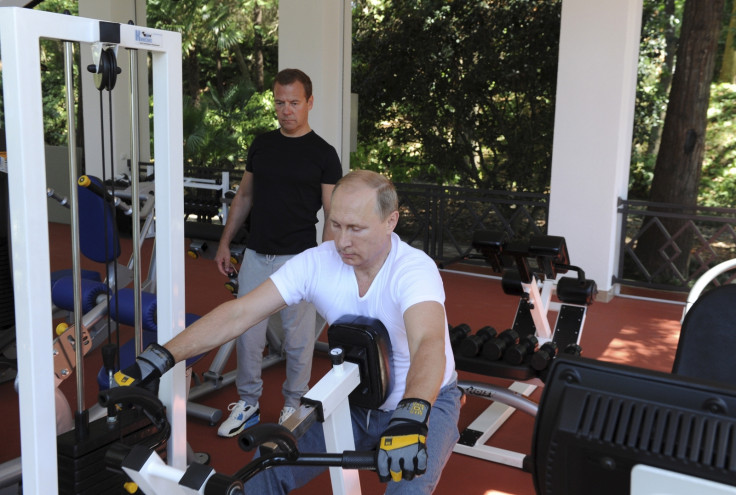 Putin has long cultivated an image of appearing strong and macho for the Russian people and has previously been involved in press stunts that have seen him teach judo, play ice hockey and ride a horse shirtless.
The 62-year-old's approval rating, while still incredible high, has been dented by a sluggish economy and the rouble's loss of value. The Russian currency has halved in in value since last year due to a decline in the oil prices and Western sanctions over Moscow's role in the Ukraine crisis.