The popular media player VLC has been updated to version 2.0.2. VLC is a free as well as an open source cross-platform multimedia player and framework. The update provides support for Retina display which could be happy news for the new Retina display Macbook Pro owners. The support for Retina display will not only offer video of better quality, but also the subtitles and other overlays for a particular file at a much higher resolution, according to Beta News. "This is clearly a release that will be of most interest to OS X users, and in addition to the new display option, a number of known problems have also been addressed," explains Beta News. The VLC 2.0.2 comprises the following security content:
Fixed Ogg Heap buffer overflow
Updated taglib (CVE-2012-2396)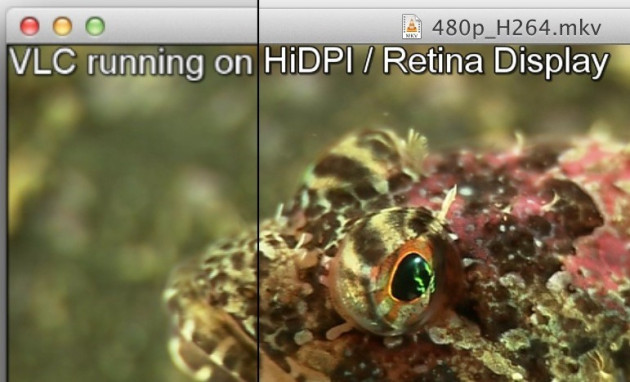 "We improved the video playback experience by enhancing the crop features and restoring the highly desired "go automatically to fullscreen" feature," explains feepk. In addition, users are allowed to drag and drop items between the playlist, services and media library. The update offers improved video output for several PowerPC-based Macs with ATI Radeon 7500, an ATI Radeon 9200 or Nvidia GeForceFX 5200 Ultra and Intel-based Macs equipped with Intel GMA 950. Users can now download new version 2.0.2 here.
The latest version of VLC features added media key support for keyboards by others than Apple. The site points that the fix was made possible through a hardware donation by ZF Friedrichshafen AG manufacturing keyboards under the brand "Cherry". The VLC update includes added controls which can be used to modify the subtitles duration to the track synchronisation panel. It comes with improved fullscreen behaviour whenever using the smartphone remote based upon VLC's http interface.
The window title behaviour is improved when the user uses the dark interface mode. It is expected to respond appropriately to both right and double-click events. It includes various minor interface enhancements. "Re-implemented the Windows Declarations option, which, if disabled, hides all the UI elements from the video output window to give you the cleanest experience possible," elaborates feepk.