Vodafone and EE have struck a deal with Virgin Media to provide free Wi-Fi access for their customers on the London Underground from the start of 2013.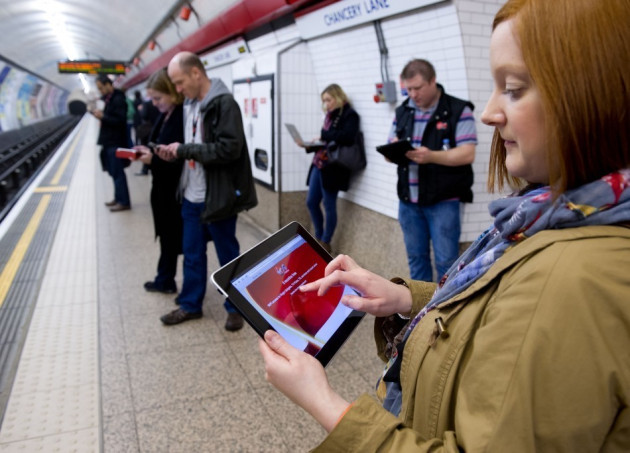 The news comes hours after EE mistakenly tweeted that it would be offering free Underground Wi-Fi to its customers - the tweet was removed, followed by EE saying it had nothing to report.
Now though, the partnership, which will see EE and Vodafone become wholesale partners with Tube Wi-Fi provider Virgin Media, has got the green light, extending the service beyond Virgin customers in the new year.
Jon James, executive director of broadband at Virgin Media said: "WiFi on London Underground has been an incredible success with over 700,000 people already online and a remarkable million sessions every day. We're rolling out the service to reach even more stations throughout London, from Camden Town to Clapham Common."
Srini Gopalan, Consumer Director, Vodafone UK, said: "We want to put the internet into people's hands wherever they are and that certainly includes major transport links. We already spend £1.8m a day on our UK network, giving our customers the depth and breadth of coverage that they expect whenever they need it, and we invested heavily in London ahead of the Olympics and Diamond Jubilee this Summer."
Any commuters not on EE, Virgin Mobile or Vodafone will be able to pay to access the Wi-Fi on a Pay As You Go plan, which will start from £2 per day.
Wi-Fi is already available at 72 stations, with 20 more to get connected in December, and a further 28 to get Internet access early next year.
Virgin Media has been operating a Wi-fi network at certain London Underground stations since last summer to help bring the internet to Tube passengers during the London Olympic Games. The service was due to be limited to Virgin customers from the beginning of 2013, with everyone else only getting access to Twitter, Facebook and a central hub providing news and travel updates.
Wi-Fi is available at 72 Tube stations and its busiest day was on 12 October, when 1.1 million commuters used the network, which is available at station platforms, but not in the tunnels between stations.
When the network first went online back in June, the Mayor of London, Boris Johnson, said: "We need to ensure London is able to cement its position as Europe's leading digital city. Our partnership with Virgin Media to make Wi-Fi available on Tube platforms will be of tremendous benefit as building world class connectivity is critical to supporting new businesses and the jobs they create, especially in the high-tech and creative sectors."