Vodafone and the O2 will work together to develop a mobile broadband network to cover 98 percent of the UK.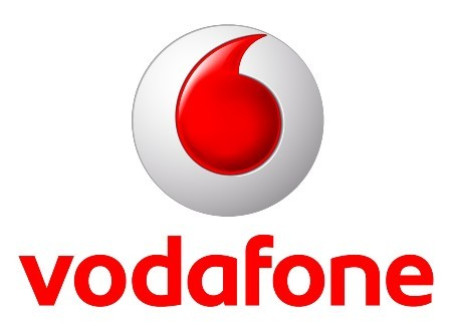 Vodafone and Telefonica, Spanish parent company of O2, announced the deal which will also see the companies lay the foundations for two competing 4G networks in the UK in the coming years - and working together will make this happen a lot faster than if done seperately, according to O2.
Both companies will need to seek approval from the regulator Ofcom before the partnership can go ahead, and while the deal will not result in a shared spectrum, it will mean that both Vodafone and O2 can use each other's basic infrastructure - such as cellular towers and masts - and compete with Everything Everywhere.
Everything Everywhere is the largest mobile network operator in the UK and operates under the T-Mobile and Orange brands, offering the customers of one coverage from the other.
"Exceptional customer demand for the mobile internet has challenged the mobile industry to consider innovative solutions to building a nationwide network that will be fit for our customers in the future and support the products and services that will truly make Britain digital," Ronan Dunne, chief executive officer of Telefonica UK said on Thursday.
98 percent coverage by 2015
The partnership will see both networks take joint control of 18,500 mobile sites throughout the UK, providing 2G and 3G mobile broadband coverage to 98 percent of the indoor population by 2015 - both O2 and Vodafone will also be responsible for the building of new sites to extend coverage in rural areas.
O2 is describing the deal as "one grid, two networks" and it will see both companies jointly operate and manage a single network grid that will run two competing nationwide mobile internet and voice networks.
While working together in operating the grid, each company will run its own competing wireless spectrum and retain its own customer data.
Guy Laurence, CEO of Vodafone UK, said: "This partnership will close the digital divide for millions of people across the country and power the next phase of the smartphone revolution.
"It will create two stronger players who will compete with each other and with other operators to bring the benefits of mobile internet services to consumers and businesses across the country."
Looking ahead, Laurence said: "This partnership will improve the service that customers receive today and give Britain the 4G networks that it will need tomorrow."
Dunne of Telefonica UK added: "One physical grid, running independent networks, will mean greater efficiency, fewer site builds, broader coverage and, crucially, investment in innovative and better competition for the customer."
Both network providers are in discussions with Ofcom and hope to come to an agreement later this year so that the partnership can go ahead.