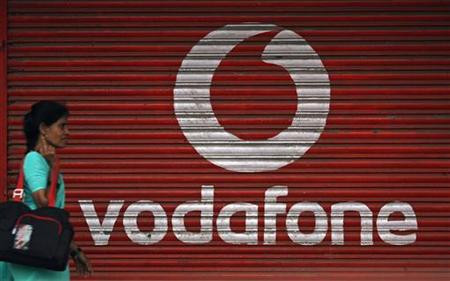 Shares in Vodafone were down on the FTSE 100 in afternoon trading ahead of the telecom giant's full year results, expected tomorrow.
In February the group issued positive Q3 figures, with service revenues up 2.1 per cent to nearly £11 billion. The group also saw strong growth in demand for data, thanks to the booming popularity of smartphones and revenue growth in its emerging markets.
Analysts have predicted that tomorrow's results could see sales rise 2.2 per cent to £45.5 billion and an increase in pre-tax profit of 11.4 per cent to £11.8 billion.
Keith Bowman, analyst at Hargreaves Lansdown, said of tomorrow's results, "Similar trends [to those reported in Q3] are expected, although a slowing in European growth, thanks largely to tougher regulation and economic challenges in Southern Europe are expected to impact... Prior to the results, market consensus opinion currently denotes a buy."
By 13:55 shares in Vodafone were down 0.33 per cent on the FTSE 100 to 167.00 pence per share.