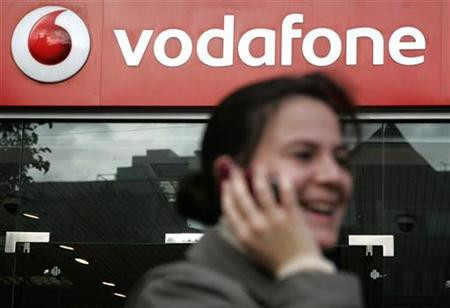 Shares in Vodafone were up on the FTSE 100 in afternoon trading ahead of the telecom giant's half year results due out tomorrow.
In its interim statement in July the group saw good growth thanks to strong demand for smart phones and a rise in downloading data.
In September the group also said that it would be selling off its 3.2 per cent stake in China Mobile.
Keith Bowman, analyst at Hargreaves Lansdown, said, "Any strategic management comments could... outweigh the actual figures. Hopes persist for the disposal of shares in other international network operators. The group's relationship with Verizon Wireless in the US, in which Vodafone currently holds a 45% stake, also remains high on the agenda for investors as they continue to hope Verizon will soon commence a dividend payment. Ahead of the announcement, market consensus opinion currently denotes a buy."
By 16:20 shares in Vodafone were up 0.20 per cent on the FTSE 100 to 174.25 pence per share.