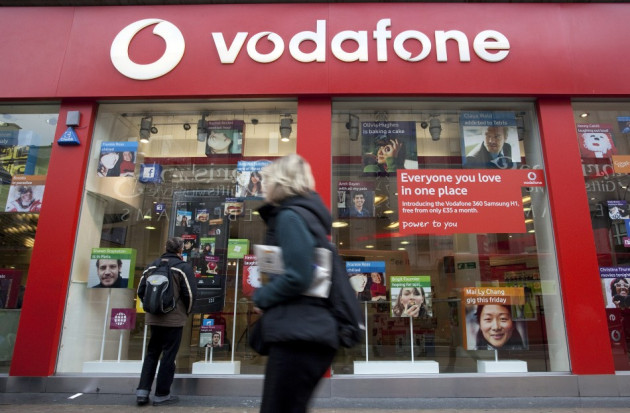 Vodafone Group PLC shares topped the FTSE 100 Thursday amid market speculation that the world's second biggest telecommunications company could soon sell its stake in Verizon Wireless, a joint venture in the US with Verizon Communications.
Vodafone shares were the best performer on the benchmark FTSE 100, rising 2.6 percent on the day to 167.70 pence each, taking gains so far this week past 3.6 percent.
The rumours were sparked by hedge fund manager David Einhorn, who said in a note to investors that the market undervalues Vodafone's "clearly quite valuable" 45 percent stake in Verizon Wireless. Einhorn has added to his Vodafone stock holding.
"Given the huge valuation disparity between what the market thinks Verizon Wireless is worth to Verizon - at least a couple hundred billion dollars - and what it ascribes to VOD - about zero -, combined with Verizon's increasing dependence on Verizon Wireless, it wouldn't surprise us if Verizon decided to buy all of VOD to gain full ownership of Verizon Wireless," Einhorn wrote in a letter to investors, reported Reuters.
"Maybe there is an investment banker with time on his hands reading this letter."
Verizon Communications has seen its stock price rise significantly over the past two years as Vodafone shares dropped, leading analysts to suggest this could be a good time for it to launch a takeover bid for 14-year-old Verizon Wireless.
"It's the most attractive wireless asset probably in the world," Robin Bienenstock, a London-based analyst at Bernstein, told Bloomberg.
"It's the best time for realizing value in Verizon Wireless -- there will never be a better moment."
Others add that money held in US-based Verizon Wireless would be better invested in Vodafone's European business, which has faced difficulties stemming from the crisis-hit eurozone area.