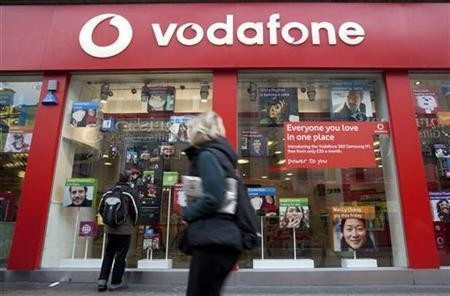 Vodafone's shares soared to a five year high in early London trading following renewed speculation that Verizon Communications is sealing a deal to take over the companies' wireless partnership in the United States and will sell assets to AT&T.
According to a report in the Financial Times' Alphaville blog, Verizon is looking to offer about a 40 percent premium to the company's share price, or about 260 pence per share, for Vodafone's stake in its joint venture Verizon Wireless.
The report also says, citing "usually reliable people", that Verizon is then looking to sell Vodafone's international assets to AT&T for a premium.
Vodafone's stock soared more than 4.5 percent in early trading Monday to change hands at 195.23p - the highest level in at least five years - and superseded a previous record rally last month to 179.25p when reports that Verizon was close to proposing a plausible deal was rumoured to be presented shortly. The stock has gained 26.5 percent so far this year.
In December last year, media reports cited that Vodafone and Verizon discussed a full merger of the two companies, but negotiations broke down over disagreements on the combined company's leadership and headquarters location, which eventually led to the buyout or partial sale of Vodafone's stake in the Verizon Wireless a more likely outcome.
The rumoured developments with AT&T as the asset buyer has pushed the potential M&A cashpile up to $245bn from original analyst estimates of $115bn, which was tipped to lead to a significant cash reserve for Vodafone, which has a current market value of around $125bn.
Currently, Vodafone only receives a special dividend from Verizon for its stake in Verizon Wireless but does not have control over the company so unlocking the 45 percent stake could mean a major cash injection for the group.
Verizon is also eager acquire full control over the joint venture as Verizon Wireless added a record 2.1m subscribers last quarter and generates a significant earnings margin of more than 41 percent.