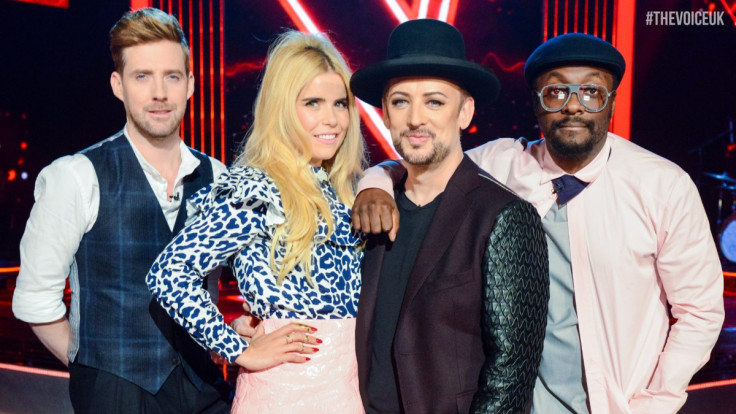 The BBC announced today that it has lost out on The Voice after it was "poached" by ITV. ITV has also committed to further spin-off including a childrens' version of the show which has proved popular in other countries.
The sale means the upcoming fifth series of the programme will be its last on the BBC. "The BBC is incredibly proud of The Voice, but the fifth series which starts in January will be our last," BBC Acting Director of Television Mark Linsey confirmed in a statement this morning (7 November)
"We always said we wouldn't get into a bidding war or pay inflated prices to keep the show, and it's testament to how the BBC has built the programme up – and established it into a mainstay of the Saturday night schedule – that another broadcaster has poached it."
The BBC offered less than it had originally paid for the series to keep it from 2017, whereas ITV matched the £12m the show had been paid previously, ITV sources said.
"The Voice has been very popular, but the fact it was contested between the BBC and ITV, the result was to force up the money paid for it. It was going to be on free-to-air so should the BBC get into bidding wars? Is that a good use of the licence payers' money?" Linsey wrote.
The deal comes after ITV bought Talpa, who produces the programme for BBC One, for £355m earlier this year. The Mirror reports that ITV are "desperate for a new Saturday night hit" following the "dismal performance" of X Factor this year. The new deal will mean that ITV Studios will produce the programme from 2017, instead of the show's current producer Wall to Wall.
There had been speculation that the show, which recently acrimoniously ended its relationship with Sir Tom Jones, was leaving the BBC. Jones was on The Voice from the start, but was replaced by Boy George this year. Jones openly criticized the BBC for their "substandard" handling of the situation. Also Rita Ora, who went on to judge the X Factor, was replaced by Paloma Faith.