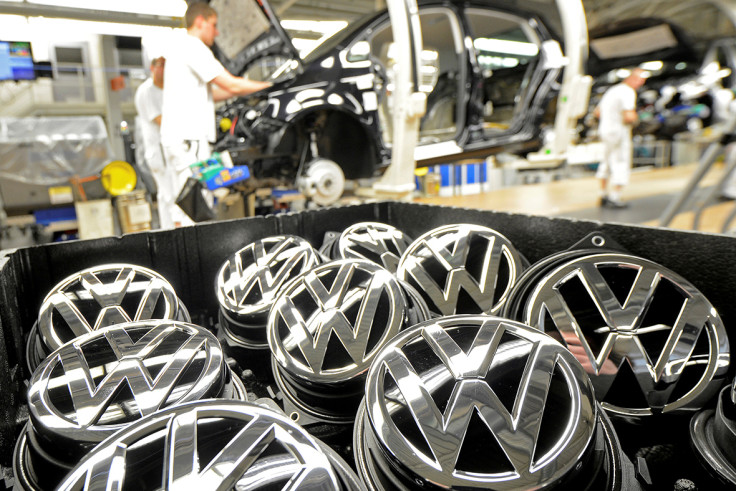 Volkswagen Group has agreed to recall 83,000 cars in the US in relation to its emissions scandal, according to the latest settlement between the German carmaker and the US Environmental Protection Agency (EPA), the Department of Justice (DOJ), and the State of California.
According to the settlement, revealed by the EPA on Tuesday (20 December), Volkswagen will recall 83,000 3.0 litre diesel vehicles sold or leased in the US. These vehicles are from model years 2009 to 2016 and are said to be equipped with "defeat devices" to cheat emissions tests, a scandal that Volkswagen had admitted to more than a year ago.
The German firm was required to buy back or terminate leases of older vehicles, while it had the option to fix newer vehicles such that they comply with certified exhaust emission standards. Volkswagen was also required to pay $225m (£181.74m) towards projects that will reduce emissions of nitrogen oxide, the EPA said.
The US agency concluded this was a partial settlement and did not address any potential criminal liability or resolve any other claims, be it from consumers, the Federal Trade Commission, or individual owners or lessees, it added.
The development comes just months after a US judge ordered the German company to pay $14.7bn to car owners in the US amid the emissions scandal. This was said to be the largest court order related to automobiles in US history.
Separately, Volkswagen confirmed the latest settlement with the US regulators. It said it would recall about 63,000 affected vehicles from Volkswagen and its group brands, Audi and Porsche. These were fitted with so-called Generation 2 engines and were from model year 2013-2016.
Volkswagen would buy back or terminate the leases of the remaining 20,000 vehicles, which are older bearing model years 2009-2012.
The carmaker said it agreed to pay $225m as directed by the EPA. Besides, it would also pay $25m to California Air Resources Board (CARB), the clean air agency in the government of California, in order to support the use of zero emissions vehicles in the state.
Commenting on the settlement, John Cruden, an assistant attorney general with the Justice Department, said, "The settlement marks another significant step in holding Volkswagen accountable for cheating Americans out of the promise of cleaner air by selling vehicles equipped with defeat devices...This consent decree provides a remedy for every affected vehicle which will be removed from the road or meet enforceable standards that will reduce emissions, and will also require VW to provide additional funding to address the harmful impacts to human health and the environment from VW's violations."