Volvo plans electric Tesla rival with 300-mile range for 2019
Boss Hakan Samuelsson says now is the time for niche electric cars to go mainstream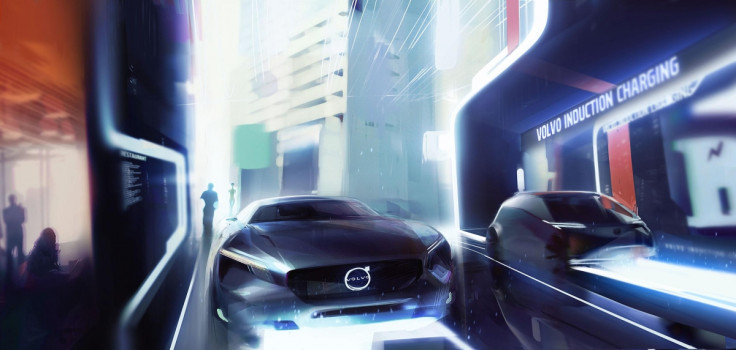 Volvo says now is the time for electric cars to stop being a niche and enter the mainstream. The Swedish company expects hybrid electric cars to represent 10% of its global sales by 2017, before it launches an all-electric Tesla rival two years later.
The company expects to have a full range of plug-in vehicles on sale by 2020, including cars of various sizes which combine an electric motor powering the rear wheels with a petrol engine driving the front; this range will also include an all-electric model with a Tesla-matching range of over 300 miles.
As the Volkswagen emissions scandal casts a long shadow over the green credentials of diesel engines, Volvo is set to expand its range of plug-in electric hybrids from two models today, to five by the end of the decade. One, an electric version of the S60 saloon car, will go head-to-head with the Tesla Model 3, which will be launched in 2017 and have a price of around £23,000.
'The time for the electric car has come'
Volvo chief executive Hakan Samuelsson said: "We believe that the time has come for electrified cars to cease being a niche technology and enter the mainstream. We are confident that in two years' time, 10% of Volvo's global sales will be electrified cars." As well a an all-electric Tesla rival, Volvo will launch a plug-in hybrid option for the new V40 hatchback, due in 2017, plus a plug-in version of 2016's S90 saloon car.
The company claims the range of its all-electric car will be more than 300 miles, and that performance should be enough to rival Tesla – that is, faster than any petrol- or diesel-powered Volvo. An all-electric version of Volvo's SUV, the XC90, hasn't been ruled out at this stage, giving the company a car to rival the new Tesla Model X.
Due in 2017, Volvo's first all-electric car will be built on its Scalable Product Architecture (SPA), which is already used as a platform for the new XC90 and upcoming S90. A second platform, called the Compact Modular Architecture (CMA), will be used for smaller vehicles like the V40 hatchback, S40 saloon and XC40, a smaller SUV. Both platforms share much of their electrical power components and engines, and have been designed to be flexible across the Volvo catalogue.
As part of its ongoing safety efforts, the car maker is still aiming for no deaths or injuries in new Volvos sold in 2020 onwards. Although autonomous vehicles were not mentioned by Samuelsson this time, the Volvo boss caused a stir earlier in October when he said his company would accept liability if any of its future self-driving cars crashed as a result of its own design.
© Copyright IBTimes 2023. All rights reserved.