James Caan: Is London turning against Uber and backing our beloved black cabs?'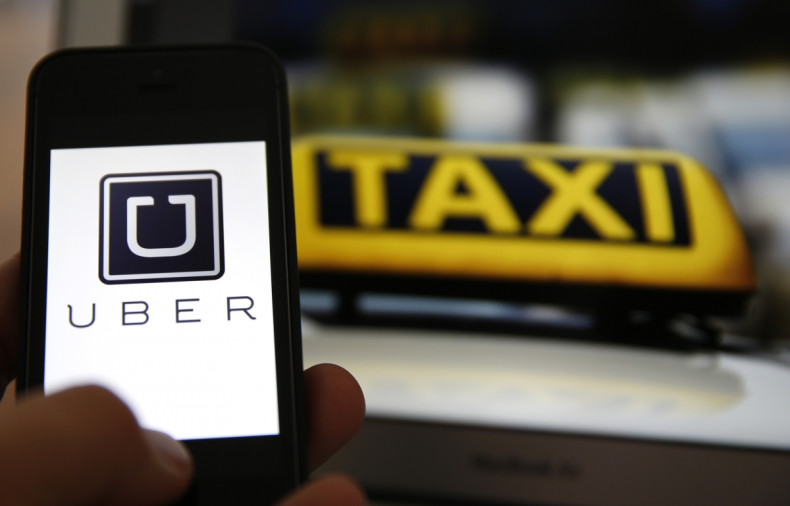 We live in a world now where technological innovations can disrupt a market at rapid speed. The advent of social media has completely changed how many sectors function and revolutionised how consumers access products and services around the world. Currently, I cannot think of a more disruptive or divisive business than Uber, the taxi-hailing app.
It has grown and moved far more quickly in its global expansion than any other company in living memory, with operations in 60 countries, despite only being launched in 2009. However, its aggressive and successful global expansion is now looking a little costlier and riskier than ever as it struggles to calm protests and tackle regulatory issues on many international fronts.
Uber's "Pop" service has recently been banned in Western Europe and even in Australia the service remains illegal although it's popular with customers. In the past month, Uber has faced raids on its European headquarters in the Netherlands, a criminal trial of two top executives in France, a ban on its services in Rio de Janeiro and proposed new regulations in London and Toronto.
In China and other Asian countries, Uber faces increasingly powerful competitors and idiosyncratic local transportation markets. It happily points out that the controversy is a great marketing tool and widespread international coverage, even if negative, encourages even more downloads. Despite this, I can't help but recognise a shift in people's views on their growing world domination.
Just this week, Mayor of London Boris Johnson accused Uber of breaking the law, arguing its mobile phone technology is effectively mimicking the act of hailing a taxi – a process only black cabs can legally carry out in London. This shows a shift in his view towards the business; previously he has been defensive over the issue of Uber's impact on the black cab trade, arguing the shift is the product of market forces and consumer choice.
I applaud innovation in our ever changing markets and welcome the fact that technology is enhancing the way we live. Tech advances have encouraged growth and brought in business benefits across a range of sectors around the world. We must keep striving for tech advancement to ensure we are not left behind, but at what cost to our iconic London black cabbies?
The rise and rise of Uber demonstrates that we must listen and keep up with consumer demands, or get left behind. This is happening right now to our beloved cabbies and they'll find themselves redundant if a win-win solution is not found.
London is the financial hub of the world and our black cabs are a part of this unique offering the city has for visitors and locals alike. The black cabs are a part of what makes London so iconic, but we are close to losing this due to our growing use of apps such as Uber.
Why would anyone spend years learning and perfecting "the knowledge" to qualify as a black cab driver when nowadays anyone with a smartphone can use the GPS to provide a more convenient and cost effective journey?
I am not surprised that black cab drivers in London, and around the world who have trained so hard and have this knowledge that we all now take for granted, have started to fight back. We all want our city to be a success and be a trailblazer for tech innovation, but at what cost? The concept of choice for consumers is incredibly important and necessary in an open market, even I use Uber now if a taxi isn't nearby.
However, I can't help but feel nostalgic and protective of the black taxi service a lot of us rely on and love. I am in favour of black cab drivers in this instance, and admire their expertise and knowledge, and it would be a real shame if our growing use of transport-related apps meant they disappeared from London's streets.
But equally, I appreciate the convenience and cost-effective service that Uber offers me when a cabbie isn't exactly where I need them to be. That's why I hope that a solution can be found so Uber and our beloved cabbies can co-exist, offering choice, safe reliable travel and good value for money for consumers.