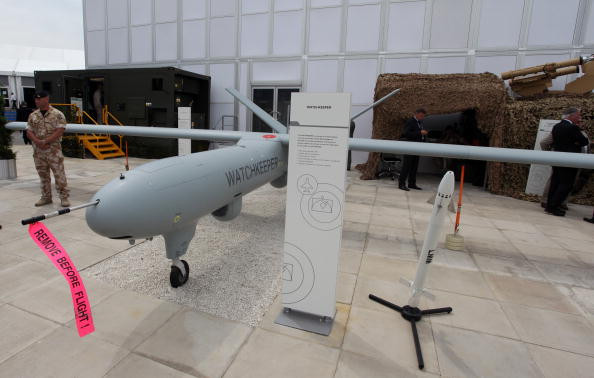 For the first time, an unmanned plane was flown alongside commercial aircraft, which in a couple of years, could lead to pilotless cargo flights, search-and-rescue operations and unmanned environmental monitoring from UK airports. The flight was part of a National Air Traffic Control Service (Nats) project to test drone technology.
"What we set out to prove is that it is possible to safely integrate and control an [unmanned aircraft] in non-segregated airspace with conventional aircraft. Once you do that you open up enormous potential future opportunities for unmanned flight," Simon Hocquard, operations strategy director for Nats, was quoted as saying by The Times. He added: "Safety is always our top priority so a huge amount of work has gone into getting to this point and much more will be needed, but it's a major milestone for the industry."
The pilotless plane, which was controlled from the ground and monitored from an air traffic control base in Hampshire, took off from West Wales airport near Aberporth, as part of Nats's first trial of flying a large drone in civil airspace. It involved a Thales Watchkeeper surveillance drone used by the British military in Afghanistan. The next trial run will be conducted next week. The pilotless flight flew for three hours at a height of 15,000 feet. It has a wingspan of 10.5 metres and can reach a top speed of 108mph.
It is the first time in the world that a large drone has been allowed in civil airspace. Earlier, large drones were allowed to fly only in highly segregated areas. Also, for a large drone to fly in civil airspace the approval of European aviation safety regulators is required.
"The successful flight is the result of months of systematic planning to ensure Watchkeeper was safely controlled by UK air traffic control agencies at all times. This is an exciting step on the path to safely integrating military and civilian unmanned air systems into civilian airspace," Air Commodore Peter Grinsted, head of unmanned air systems at the MoD's defence, equipment and support organisation, said.
The test flight is a joint project involving Nats, the Thales Group, the Ministry of Defence and the Civil Aviation Authority.