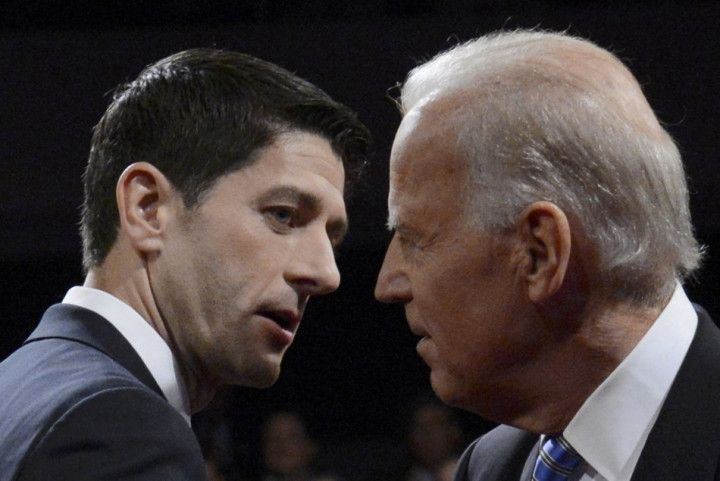 Paul Ryan, the Republican vice-presidential candidate, has accused the Obama administration of failing to stop Iran from making nuclear weapons.
During an aggressive television debate with incumbent Vice President Joe Biden, Ryan, 42, said Iran's nuclear status is much stronger than it was four years ago.
"When Barack Obama was elected, they had enough fissile material, nuclear material, to make one bomb. Now they have enough for five. They're racing toward a nuclear weapon. They're four years closer toward a nuclear weapons capability," said Ryan.
The 69-year-old Biden put up a spirited defence of Obama's policies, saying: "Look, imagine had we let the Republican Congress work out the sanctions. You think there's any possibility the entire world would have joined us, Russia and China, all of our allies? These are the most crippling sanctions in the history of sanctions, period, period."
Iranian President Mahmoud Ahmedinejad recently conceded that the sanctions spearheaded by the US have hit his country's economy badly.
Neither Ryan nor presidential hopeful Mitt Romney have yet revealed what the Republicans would have done to stop Iran.
Biden also denied that Iran currently possesses any weapon, and promised that the US would know if they started building one.
Ryan persisted, saying the "Obama administration is trying to water down the sanctions on Iran" in recent years, allowing them to secure a nuclear weapon.
Nearly half of the debate was devoted to foreign policy issues, encompassing Syria, Libya and Afghanistan as well as Iran.

Biden stoutly defended the policies of the Obama administration and quite often interrupted his opponent, who was making his debut on the national stage.
While the Democrats are looking for an opportunity to swing back after a dismal performance during the first presidential debate, Ryan looked relatively calm and passive throughout the debate.
The debate also indicated a slight shift by the Obama campaign in stepping up the rhetoric against Romney's policies, after Obama recently conceded he was too polite during the first debate.
In the swing states which will seal the fate of the candidates, Romney is reported to have forged a significant lead in opinion polls.