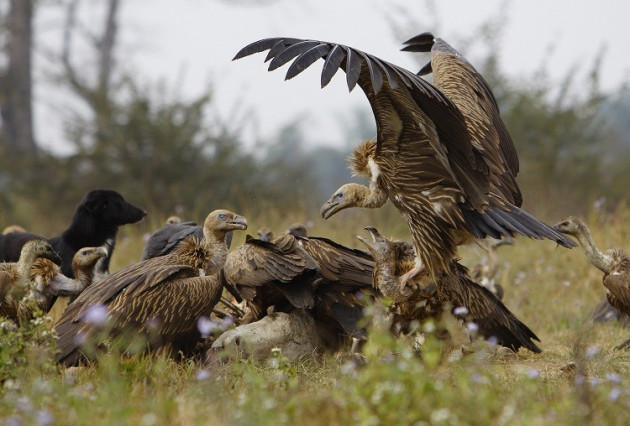 A pregnant woman was killed by her boyfriend then chopped up and fed to wild vultures, Spanish police have claimed.
Jose Miguel Tamayo, 32, was arrested by officers outside Madrid over the death of his partner Carolina Bernal Gomez, 30.
According to reports, Tamayo flew in to a rage upon finding out Gomez was expecting a child. The couple's relationship had been stormy before the South American migrant's death.
Police accused the butcher of killing her and then trying to cover up the crime by cutting up her body in to bite-sized pieces, and taking them to the only nature reserve in Europe where wild vultures live - located about 40km outside the Spanish capital.
In the wake of her death, Tamayo aroused suspicion by failing to report Gomez missing for several weeks and then offering up differing accounts of what happened when he was confronted by police.
Deputy minister in Guadalajara, Juan Pablo Herranz, said: "The victim had not lodged any complaint of ill-treatment at any time and it seems as if it was a spur of the moment killing."