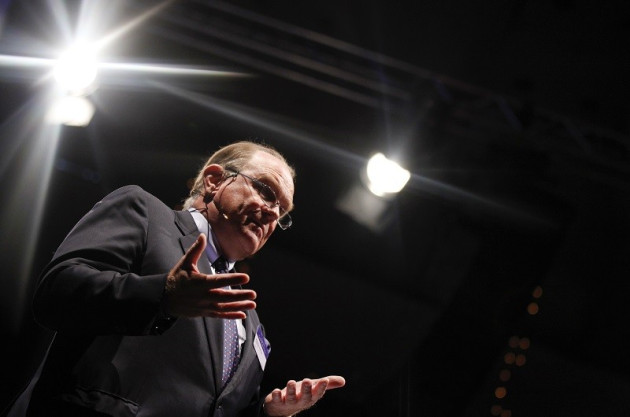 Credit Suisse made a costly blunder when it paid chief executive Brady Dougan almost 90m Swiss francs (£62m, $100m, €73m) in 2010.
According to the board member who oversaw the enormous payment, a combination of two different remuneration plans, the pay-out was a "mistake".
Dougan sparked public outcry when he was awarded 19.2m Swiss francs (£13.30m, $21.39m, €15.54m) in cash and stock in 2009, and was also paid 70m Swiss francs worth of stock under a bonus plan.
The multi-million pay-outs came not long after the financial crash of 2008.
"That was certainly a mistake. Today, such a programme would be structured differently: we have limits and the salary would be smaller," Walter Kielholz, Credit Suisse's chairman until 2009, told Swiss television's Eco business programme.
Remuneration for Dougan, chief executive of the bank since 2007, has been more modest in recent years.
In 2012, for example, Dougan's pay only rose by a third to 7.8m Swiss francs, while that of the Swiss bank's highest earner, Robert Shafir, rose to 10.6m Swiss francs, from 8.5m Swiss francs in 2011.
The pay admission comes one week after Credit Suisse underwhelmed investors with its plan to shrink interest rate trading after revenue and profit at its investment bank slid in the third quarter.
Several weeks ago, current Credit Suisse chairman Urs Rohner voiced similar, though less critical, sentiment about Dougan's previous pay.
The Swiss public will have the chance to vote on governance proposals for the country's banks, including one to limit monthly executive pay to no more than what the company's lowest-paid staff earn in a year.
The Swiss government has urged voters to reject that plan, arguing that it could hurt the attractiveness of Switzerland as a business destination.