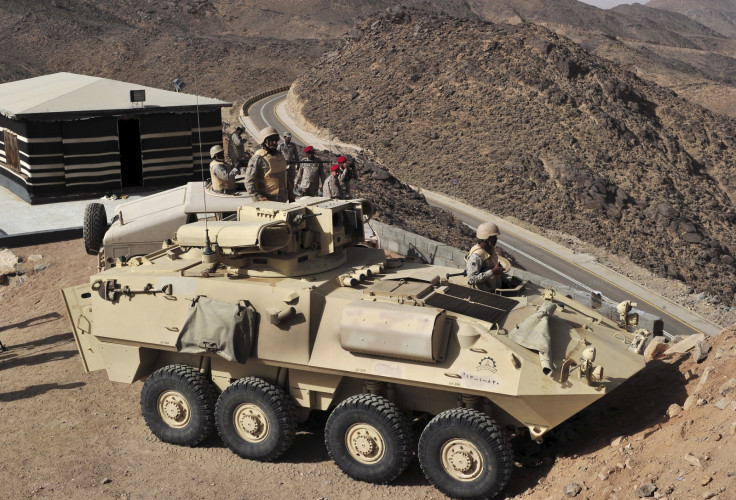 Saudi Arabia has said it is ready to join any US-led ground operations against Isis in war-torn Syria. The Kingdom is already fighting Iranian-backed Houthi rebels in the war in Yemen on its southern border.
The oil-rich kingdom is the birthplace of IS' (Daesh) brand of Wahhabi-Salafist Sunni Islam, but the Saudi's are considered a long-time US ally. IS leader Abu Bakr al-Baghdadi previously described the country as the "head of the snake and stronghold of disease" a few years ago.
IS has already mounted attacks against Shia citizens living in eastern Saudi Arabia. In January, three people were killed and seven wounded following a gun attack at a Shia mosque in al-Ahsa. In October an IS gunman shot and killed five people in an attack on a Shia meeting hall.
Since late 2014, Saudi Arabia has been part of the 65-member coalition that has been bombing IS in Syria and Iraq. Brigadier General Ahmed al Assiri, a spokesman for the Saudi-led coalition battling the Shia rebels in Yemen, said the Saudi's had carried out more than 190 bombing raids there since 2014.
Assiri told Saudi-owned al-Arabiya: "If there is any willingness in the coalition to go in the ground operation, we will contribute positively in that". Assiri added that the only way he believed IS could be defeated was by putting boots on the ground in Syria and Iraq.
"If there was a consensus from the leadership of the coalition, the Kingdom is willing to participate in these efforts because we believe that aerial operations are not the ideal solution and there must be a twin mix of aerial and ground operations," he added.
US State Department spokesman John Kirby said he had not seen any Saudi proposal but was supportive of further support from members of the coalition. The US has carried out 9,800 airstrikes in Iraq and Syria since the summer of 2014.
In November 2015, the United Arab Emirates (UAE) – which is carrying out airstrikes against IS in Syria and Iraq – also committed to sending ground troops to Syria. US Senator John McCain has called for 100,000 soldiers, with forces mostly from Muslim Sunni states, to fight IS in Syria.