Isis in Syria: English-speaking child beheads man with knife in disturbing new Islamic State video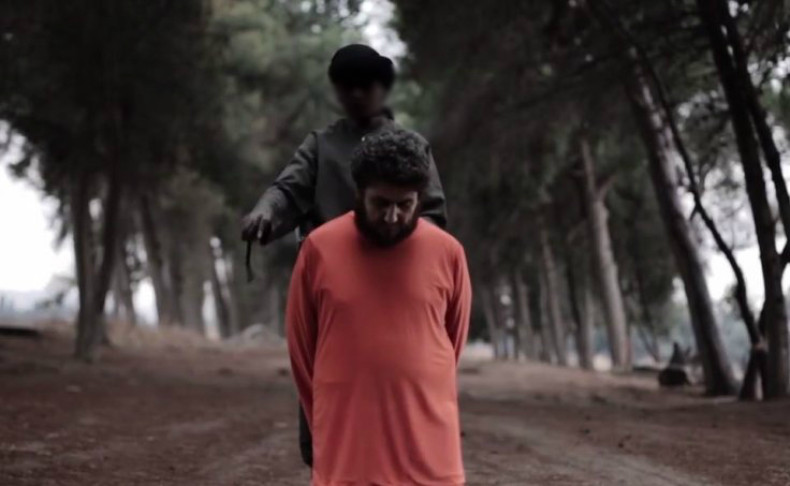 A new Islamic State (Isis) video has shown a baby-faced boy beheading a man and warning the United States it will be "destroyed". The victim of the child killer has been named as Muhammad Tabsho, a religious official said to be from Syrian rebel group the Levant Front.
The clip, which surfaced on 4 February, shows an alleged confession of Tabsho before he is dragged by the English-speaking boy to kneel down in an empty dirt road. The child, who looks about 10-years-old, then sends a chilling message to the US government, saying: "Oh America, these are the soldiers you arm and you spend money on. We will destroy them."
He also challenges the US to put troops on the ground in Syria, adding: "I wish to meet you on the hills of Dabiq". He carries out his gruesome execution by beheading his victim with a knife. As in previous Daesh (IS) execution videos, the victim's decapitated head is then placed on his back.
Although the child speaks English, his nationality has not yet been confirmed.
The execution reportedly took place in the Aleppo province of Syria and the man beheaded was named by Site Intel as "religious jurist" Tabsho. Tabsho was said to be an official for the Levant Front, a coalition of rebel groups in Syria fighting both Isis and the Assad regime.
The group has been engaged in heavy fighting to gain control of northern parts of the conflict-ridden country, especially around the city of Aleppo. It is made up of Sunni Islamist fighters like al-Qaeda's Jabhat al-Nusra and rebels linked to the Free Syrian Army.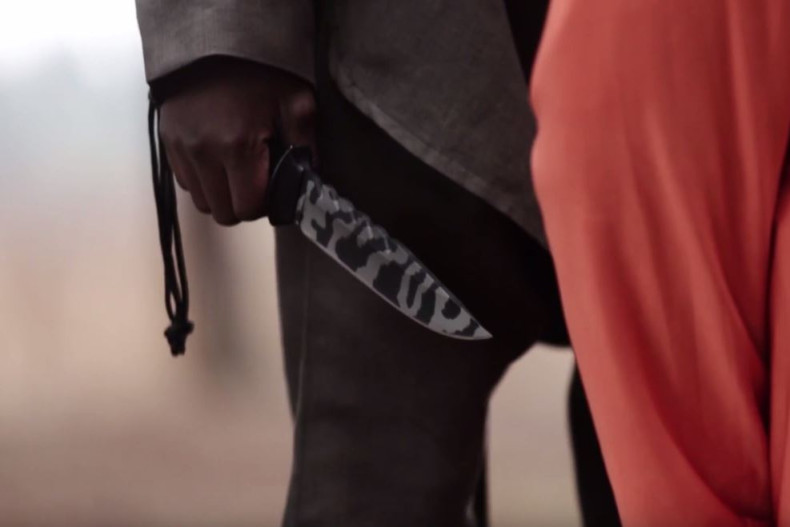 This is not the first time IS has used children in its slickly produced execution videos. In March 2015, a video emerged showing an IS recruit shoot dead an Israeli Arab after he "confessed" to being a spy.
Last month, the terrorist group used a London-born child in its chilling video showing the execution of five men accused of being British spies. The video showed masked Isis fighters – one believed to be Briton Siddhartha Dhar – carry out the murders and ended with an English-speaking boy saying: "We will kill the Kuffar [disbelievers] over there."
The boy, thought to be about five-years-old, was later identified as the son of Grace 'Khadija' Dare, 24, from Lewisham, South East London, who had fled to Syria.
Prime Minister David Cameron condemned the propaganda video at the time, saying it was a sign of the pressure being exerted on IS by the UK and its allies, which are fighting the group in Iraq and Syria.
More about Islamic State