War-Torn Syria Facing Major Drought Disaster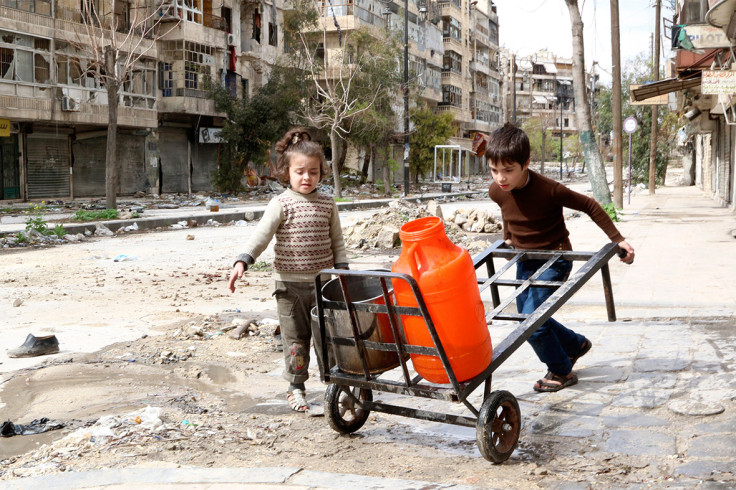 Three years into a devastating civil war, Syrians are facing a severe drought that could ravage the country's wheat production to a record low of 1.7m to 2m metric tonnes, according to the World Food Programme.
4.2 million Syrians already rely on the United Nations (UN) for emergency food rations and millions more will face hunger if seasonal rains don't arrive soon. Dry conditions have affected the Middle East this winter, harming food production across the region.
Wheat and barley are just two of the crops whose prices could rise dramatically if the dry weather persists until the typical harvest time around mid-May. The WFP warned that the conditions could spark a faster exodus, beyond the 9 million internally and externally displaced already.
"A drought could put the lives of millions more people at risk," spokesperson Elisabeth Byrs told journalists in Geneva.
"WFP is concerned about the impact of a looming drought hitting the northwest of the country – mainly Aleppo, Idlib, and Hama, with rainfall less than half of the long term average (since September) and potentially major impacts on the next cereal harvest," she said.
The report outlined the devastating impact of civil war on the Syrian agricultural sector. Irrigation facilities and tractors have been destroyed, while frequent power cuts and the danger posed by fighters has contributed to the sector's near-collapse.
The drought warning comes after the UN announced that it had cut the size of the food parcels that it sends to Syrians, as a result of a shortfall in funding.
The UN's refugee chief Antonio Guterres needs $1.6bn to fund his agency's Syria operations this year, but has so far only received 22% of the money in donations.
© Copyright IBTimes 2023. All rights reserved.