War torn Ukraine's economy could shrink by nearly 10% in 2015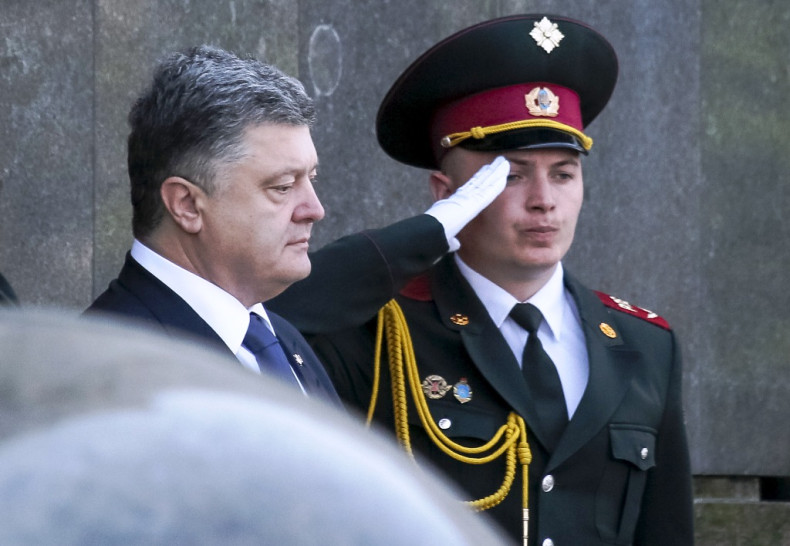 Economists warn that Ukraine could see its economy shrink by 5.5%-10% in 2015.
The International Monetary Fund (IMF) expects Ukraine's economy to shrink by a steep 5.5% in 2015.
However, Exotix, a merchant bank specialising in emerging markets, sees Ukraine's GDP shrinking by nearly 10% this year.
On 22 May, the European Commission signed off on a €1.8bn (£1.28bn) loan for cash-strapped Ukraine, after Kiev sought permission from Parliament to suspend foreign debt payments.
Jakob Christensen, senior economist at Exotix, wrote in a 21 May research note: "Ukraine is now fighting on two fronts, in the East with the separatists and now with the bondholders in the context of discussions on restructuring the sovereign and state-owned bank debt.
"If the moratorium is imposed, it would be a default event according to the bond documentation, which would be quite messy for both sides."
Meanwhile, political risk consultancy Teneo Intelligence rates Ukraine as "high risk" among emerging markets for instability over the next 12 months.
Teneo Managing Director Wolfango Piccoli wrote in a 21 May note: "Three countries — Venezuela, Ukraine and Yemen — are characterized as high risk due primarily to existing or potential social and military conflict.
"The government in Kiev will likely remain cohesive in the near future because the conflict in eastern Ukraine discourages political in-fighting. However, splinter groups from individual parties have started to appear, which may challenge government stability in the first half of 2016."
Capital Economics said in a 19 May note: "The latest developments regarding Ukraine's debt restructuring, including a law passed by parliament today which allows the government to renege on payments if needed, are themselves of little significance. But they do indicate that both parties are upping the ante ahead of next month's deadline for a restructuring deal.
"As we see it, it is in both parties' interest to secure a deal, but it looks like negotiations will go right down to the wire and there is a significant risk of an altogether messier outcome."
In addition to aid from Europe, the IMF has pumped $17.5bn into Ukraine.
Ukraine has also been hit by the oil rout and international sanctions on Russia, which remains its major trading partner.