Four Ukrainian servicemen have been killed and two others wounded, one seriously, after fighting broke out between government forces and Russian-backed separatists in Luhansk region.
Luhansk governor Gennady Moskal said the men were killed when separatists opened fire with mortars and artillery near the village of Katerinovka, Reuters reported.
"According to preliminary data, four Ukrainian servicemen have been killed and two others have been wounded, one of them seriously," Moskal said on his website. The military in Kiev were unable to confirm the deaths.
Since the beginning of the ceasefire in February at least 92 Ukrainians are believed to have died, including nine in the last week. The separatists do not release official casualty figures.
The latest skirmish comes as Ukrainian President Petro Poroshenko claims his country is at "real war" with Russia and Ukrainians should prepare for a possible Russian offensive.
In an interview with the BBC, Poroshenko said: "Can I be absolutely clear with you this is not a fight with Russian-backed separatists, this is a real war with Russia. The fact that we captured...Russian regular special forces soldiers [is] strong evidence of that."
Poroshenko was speaking about the capture of two Russian servicemen in government-controlled Shchastya on Sunday (17 May). The pair, Alexander Alexandrov and Yevgeny Yerofeyev, face terrorism charges and if found guilty could face life in prison.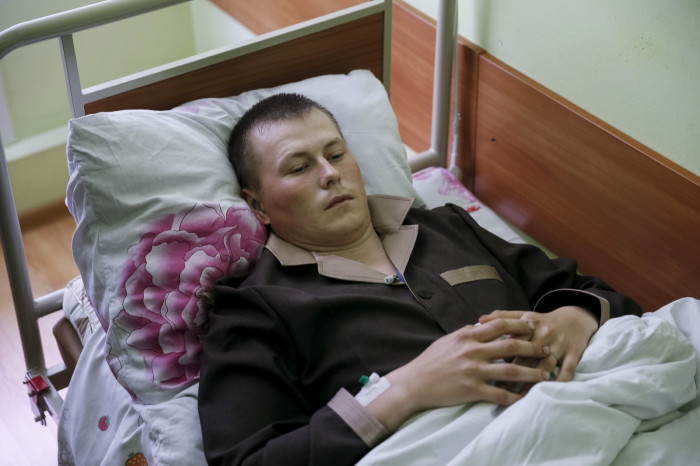 Russian Defence Ministry spokesman Igor Konashenkov said the two men "were not active servicemen in the Russian armed forces at the moment of their capture on May 17".
Now Poroshenko says he does not have faith in Russian President Vladimir Putin - but does have faith in diplomacy, as it may be the only way to take back some eastern Ukrainian regions. However, Poroshenko admitted he feared a large-scale Russian offensive in the summer.
"I fear anything," said Poroshenko. "I believe they are preparing an offensive and I think we should be ready and I think that we do not give them any tiny chance for provocation. That will totally be their responsibility."
The United Nations estimates around 6,000 people have died in fighting in Ukraine since April 2014.