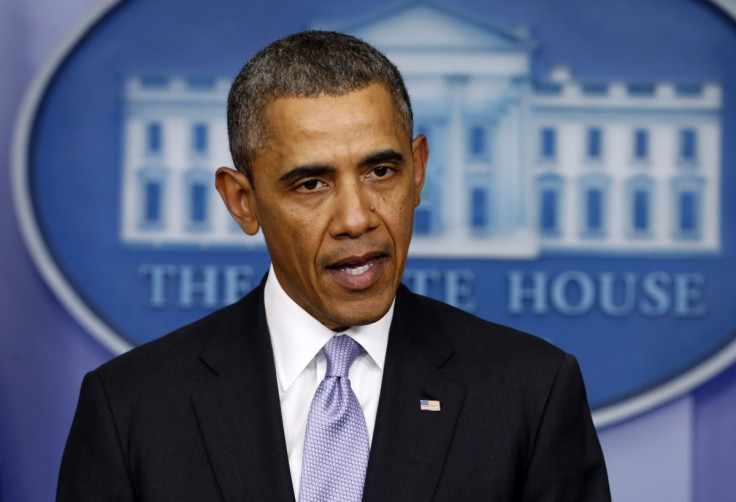 Congressional Republicans are battling the White House over equal pay, with claims that the Democrat-supported Paycheck Fairness Act will "fool" women into voting for the party in the November midterm elections.
The bill, which has been rejected twice previously, is an amendment to a 1938 Fair Labour Standards Act, which was amended in 1963 with the Equal Pay Act. The legislation would make it illegal for employers to retaliate against a worker who inquires about or discloses their wages or the wages of another employee in a complaint or investigation.
President Barack Obama has signed an executive order on the bill and attacked Republicans for opposing broader legislation that would make the practice illegal for companies across the US.
Obama said: "I don't know why you would resist the idea that women should be paid the same as men, and then deny that that's not always happening out there.
"If Republicans in Congress want to prove me wrong, if they want to show that they, in fact, do care about women being paid the same as men, then show me. They can join us in this, the 21st century, and vote yes on the Paycheck Fairness Act."
Obama cited US census data which shows that the average full-time female worker earned 77 cents for every $1 a man earns.
The US Department of Labor said the gap was shrinking but still existed with women now earning 81 cents to every $1. According to the Washington Post, the bill is part of the Senate's populist plank "give America a raise" - which previously worked for Obama in 2012.
Betsey Stevenson, a member of the White House Council of Economic Advisers, defended the bill. "We know that about half of all workers report that discussion of wages and salary information is either discouraged or prohibited, and/or could lead to punishment," she said. "A lot of workers work under the threat that this could affect their job, could cost them their job."
The Democrat-led Senate is set to hold a procedural vote on the measure but the Republican-dominated House of Representatives appears likely to oppose it.
Republicans have argued that pay discrimination was already illegal and have accused the Democrats of "duping" women to defend their dominance in the Senate. While arguing that the bill is a political ploy to engage female voters, they argued that the Paycheck Fairness Act would discourage companies from hiring and cause frivolous lawsuits.
The US Chamber of Commerceclaimed the pay gap figures were inaccurate. Andrew Biggs, a scholar at the American Enterprise Institute told Reuters that the types of jobs worked by women, the hours worked and their qualifications - which affect whether an individual gets a higher or lower-paid job - all affect the data.
Neal Boortz, an American author and former radio host, questioned not only the Democrat's stance on the "war on women" on social media, but also the female voters themselves: