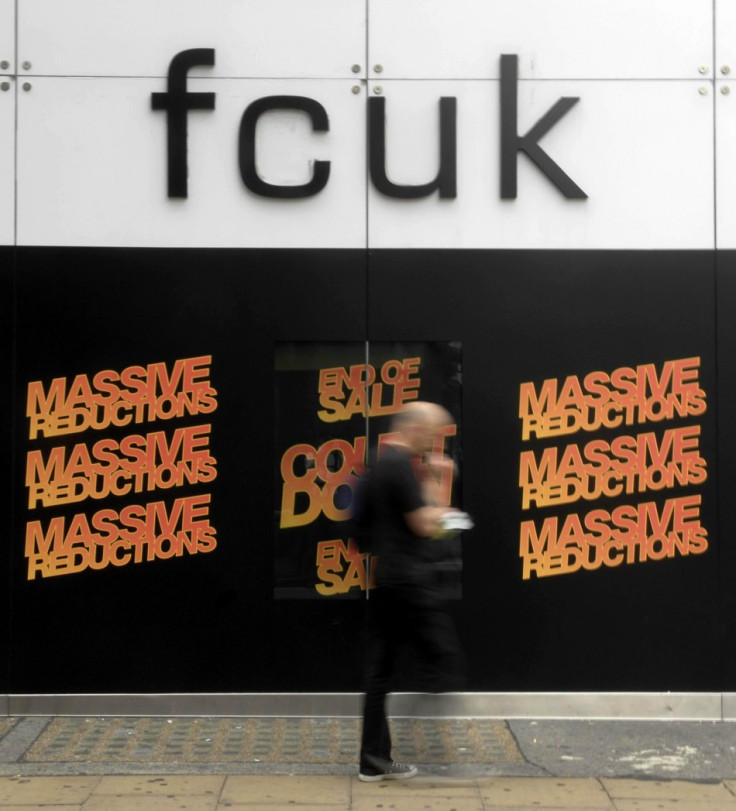 French Connection's UK sales have slumped after unseasonably warm weather added to pressures on the high street.
The fashion chain said profits for the third quarter of its financial year were £1.8 million below last year after revenues in its UK and Europe retail business slumped by 9.5 percent in the last three months.
The firm said it is now unlikely to meet the profit forecast for the financial period to the end of January, but hopes that revenues in December and January will be better than a year ago.
Shares slumped by more than 20 percent on Thursday as City analysts slashed their profit forecasts for this year.
French Connection said: "Revenue in our UK retail stores was good during the early part of the third quarter, but then slowed considerably following the end of the sale period.
"The UK fashion shopper continues to act very cautiously and, in addition, the unseasonably warm weather has had a negative impact on sales of our winter ranges."
The profits warning comes just two months after chief executive and chairman Stephen Marks said the group was "firmly back on a growth path" and in a good position to expand further overseas.
Despite the slowdown in the UK, the company has resisted the temptation to cut the prices of its autumn and winter ranges.
In the wake of the update, Seymour Pierce provisionally cut its 2011/12 pre-tax profit forecast from £10 million to £7 million.