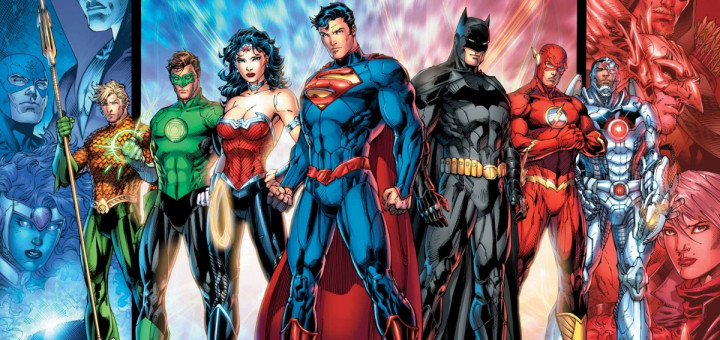 Warner Bros has seemingly confirmed their future slate of DC superhero movies with the registration of four domains.
AquamanMovie.com, JusticeLeagueFilm.com, ShazamMovie.com and WonderWomanTheMovie.com were all registered according to a report from TechTimes giving the strongest indication yet of what WB's future slate involves.
Warner's plans to emulate the Marvel Studios connected universe style of superhero filmmaking started with 2013's Man of Steel and will continue in 2016 with Batman v Superman: Dawn of Justice. A Justice League movie will follow, probably in 2017.
When Gal Gadot was cast as Wonder Woman in Zack Snyder's Batman v Superman, many were led to the assumption that she would eventually be getting her own film in due course. Then there's former Game of Thrones star Jason Momoa, who has been linked to the role of Aquaman with such frequency that it now seems a certainty.
Finally there's Dwayne 'The Rock' Johnson, who has repeatedly teased a role in a big screen adaptation of lesser-known DC hero Shazam. Many expected that role to be of the hero, but a more recent report from AP claims he has yet to decide whether to play that hero or his arch villain Black Adam.
The ties to films already in the zeitgeist due to numerous rumours lends Warner Bros' registering the domains a lot of weight, but it could also be that WB are simply covering their bases in acquiring them. After all, Wonder Woman and Aquaman films seem obvious given both are crucial to the Justice League team.
Any of the films cited are some way off. First comes Batman v Superman: Dawn of Justice, which will be released on 25 March 2016.