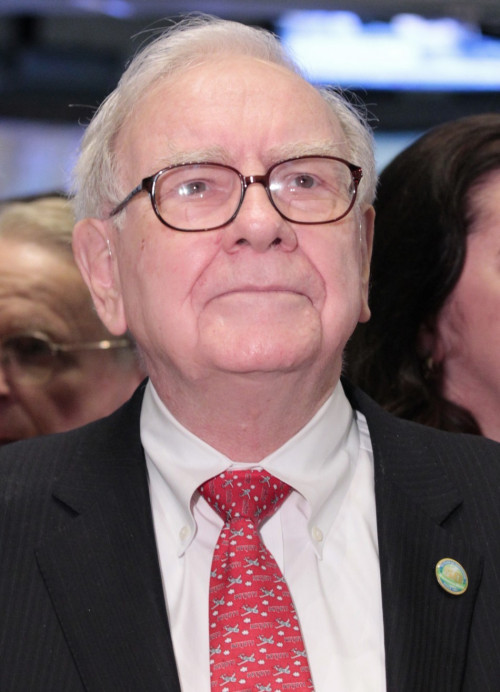 Legendary US billionaire investor Warren Buffet made the most money in 2013, according to a report.
The chairman and CEO of Berkshire Hathaway who consistently ranked among the world's wealthiest people made about $37m (£22.7m, €26.8m) per day in 2013 to become the biggest financial gainer in 2013, according to research firm Wealth-X that focuses on high net worth individuals.
Buffet's net worth stands at $59.1bn at the end of 2013, up $12.7bn from $46.4bn at the beginning of the year.
However, the gain does not make Buffett who is popularly known as the 'Oracle of Omaha' the wealthiest billionaire on the list of people who gained the most in 2013.
Microsoft chairman Bill Gates, who added $11.5bn to his personal wealth in 2013, was the wealthiest among the lot with a net worth of $72.6bn at the end of 2013.
American casino mogul Sheldon Adelson earned $11.4bn in 2013 from his gambling properties in Las Vegas, Macau and Singapore, the third largest in the list. His net worth stands at $35.3bn at the end of 2013.
Other prominent billionaires in the list are Facebook's Mark Zuckerberg, Google's Larry Page and activist investor Carl Icahn.
The individuals on the top 10 list collectively gained $101.8bn in 2013, an average gain of $10.2bn each. Their combined wealth now totals $347bn, up from $245bn in January 2013.
On average, they made $29m per day in 2013, and increased their wealth by 41.6%, outperforming S&P 500 index's 24% returns in 2013.
Top 10 List
| | | | | |
| --- | --- | --- | --- | --- |
| Rank | Name | 2013 Gain ($bn) | Net Worth Dec 2013 ($bn) | Net Worth Jan 2013 ($bn) |
| 1 | Warren Buffett | 12.7 | 59.1 | 46.4 |
| 2 | Bill Gates | 11.5 | 72.6 | 61.1 |
| 3 | Sheldon Adelson | 11.4 | 35.3 | 23.9 |
| 4 | Jeff Bezos | 11.3 | 34.4 | 23.1 |
| 5 | Mark Zuckerberg | 10.5 | 24.7 | 14.2 |
| 6 | Masayoshi Son | 10.3 | 19.1 | 8.8 |
| 7 | Sergey Brin | 9.3 | 30.0 | 20.7 |
| 8 | Larry Page | 9.3 | 29.9 | 20.6 |
| 9 | Lui Chee Woo | 8.3 | 19.6 | 11.3 |
| 10 | Carl Icahn | 7.2 | 22.1 | 14.9 |
Source: Wealth-X