Little girls at Bond Primary School were so enamoured with the Duchess of Cambridge they each gave her a huge hug instead of a mere handshake.
Pregnant Kate Middleton, 36, who is expecting her third child in April with Prince William, was a big hit with the school children after viewing the work of the Wimbledon Junior Tennis Initiative.
The schoolchildren formally queued to greet the duchess, who was surprised when they all started throwing their arms around her.
The adorable moment was caught on camera and Kate appears touched by the little girls' bear hugs.
Kate had been visiting the school in Mitchan, south London, where she swapped her smart coat for a black and white tracksuit to indulge in some tennis games with the children.
Kensington Palace shared the cute clip on Twitter with the words: "Thank you to everyone at Bond Primary School for showing us your racquet skills (and for all of the hugs)!"
Royal fans were glad to see the duchess' softer, more real side, with one person replying: "Good to see The DuchessOfC showing her warmer side; appropriately dressed for the engagement,she's actually ENGAGING with the impressionable little ones: "down&dirty"so to speakImagine how VERY SPECIAL they'll all feel because of it. A small gesture=a lifetime of good".
While another said: "This is one of the many reasons I love Catherine The Duchess of Cambridge. She hugged all those kids and was genuine and loved it. The Duchess is the sweetest."
As a third put: "Thats warmed my heart as a generous and genuine moment. Those dear little ones will remember how wonderful that made them feel forever."
It's been a busy week for the duchess, as she also travelled to Coventry the day before with Prince William, wowing the crowds in a bright pink £1,500 Mulberry coat.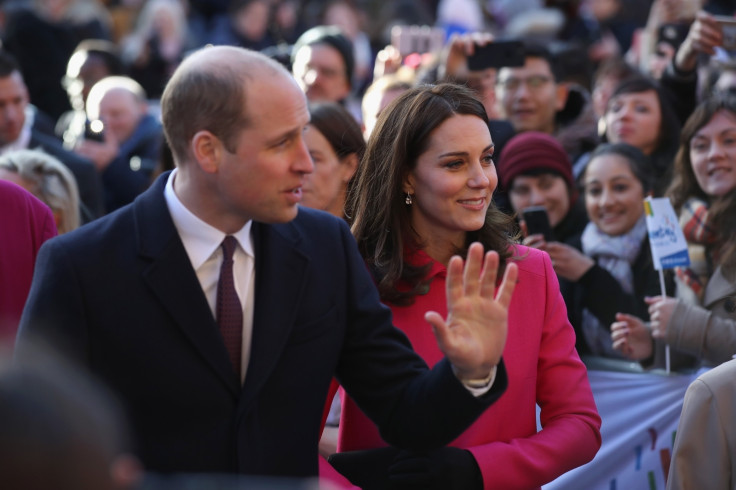 And it will be hectic few months before the birth of her third child this spring, with her launching a new mental health project for young children in the latest initiative from Heads Together. This will be unveiled during a visit to Roe Green Junior School in Brent on 23 February.
Following that, the Palace today announced that she will also visit the Maurice Wohl Clinical Neuroscience Institute and the Perinatal Service at Bethlem Royal Hospital on 24 January.
The palace said of the forthcoming engagements: "The two visits reflect HRH's interest in continuing to develop an understanding of the challenges and issues surrounding maternal mental health and to learn what support is available."