Watch the great wildebeest migration from Kenya live online on YouTube and Periscope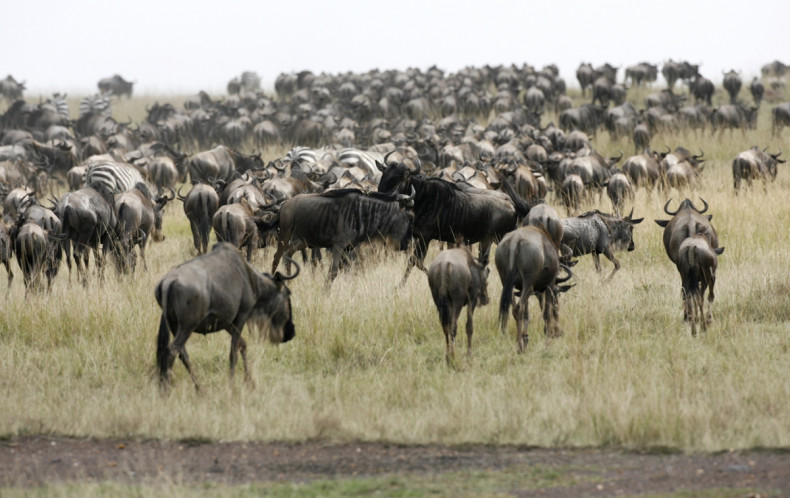 Wildlife fanatics are now able to watch the great wildebeest migration across Kenya in a first that sees one of the wonders of nature brought live to viewers' mobile phones, tablets and computers. Using mobile app Periscope and YouTube's Live Streaming service, onlookers will be able to watch live for two 20-minute periods a day as over one million wildebeest trek around 1,000 miles northwards from the Serengeti to Maasai Mara.
The movement will be broadcast live until 5 October and will offer budding wildlife watchers the chance to see nature at its most raw from the comfort of their own home or on the go, as the Connochaetes – in the company of gazelle, zebra, impala and eland – manoeuvre through the perils of rivers, lions and alligators in their search for food.
Wildebeest head north later in the year as the scorching hot summer months do not allow grass to grow. As a result, the large mammal, which is actually a close relative to the antelope, exhausts its food supply and heads upwards, north of the equator, in search of fresh grass in the colder months as the females give birth at the beginning of the next year.
To join in on the viewing, users need to register here and are then free to watch on Periscope or YouTube. Follow Herdtracker and MakeItKenya on Twitter and Facebook to receive live updates.