A zoo in Chile gives thrill seekers a chance to tickle a lion's belly or touch its deadly claws – from the safety of a cage mounted on a safari truck.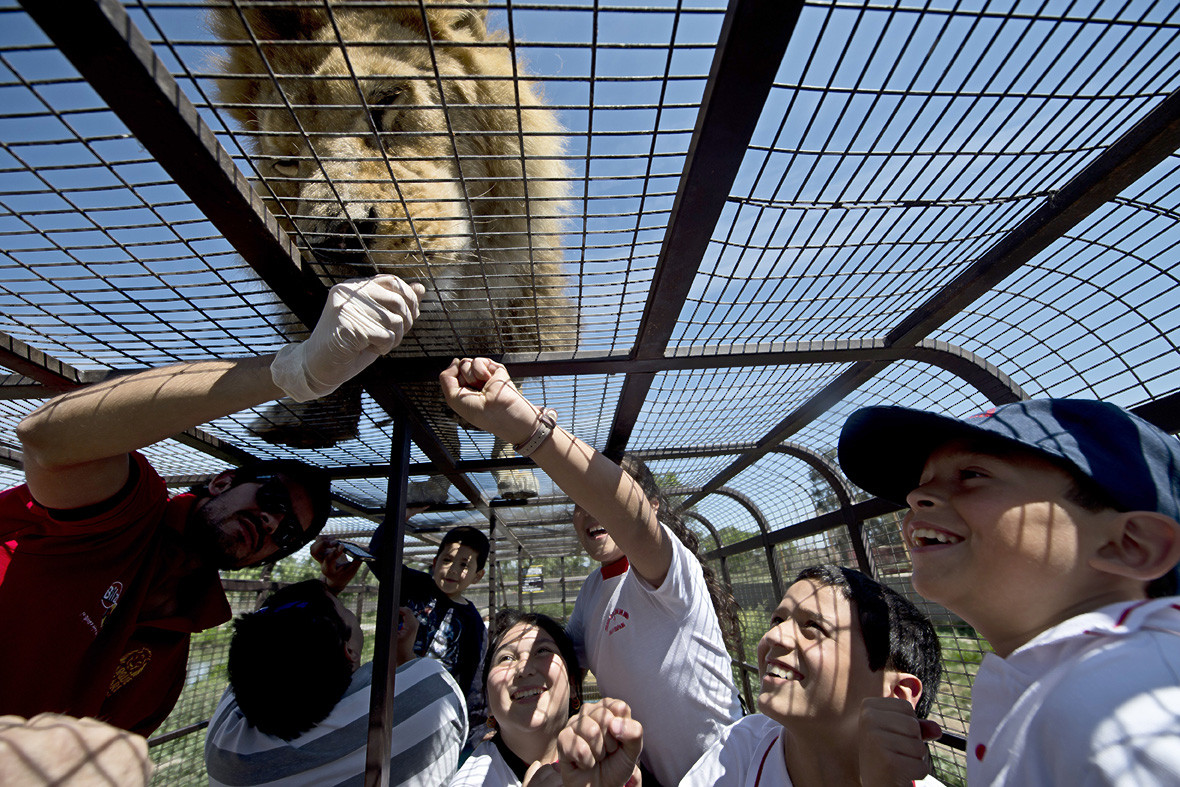 Welcome to the Parque Safari zoo in Rancagua in central Chile, where vehicles take visitors on a drive through a five-acre enclosure that is home to six lions.
Visitors ride inside a cage on the back of the truck, and hunks of raw meat are thrown onto the top of the cage.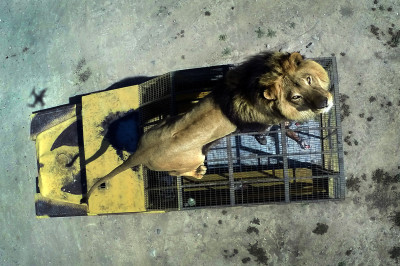 Then it's up to the lions to decide what they want to do: climb on the vehicle to eat the meat and look at the cowering humans below, or just lie down for a rest.
Visitors who are feeling brave can stick their fingers through the bars to stroke or prod the big cats.
The idea is for people to see wildlife in their natural habitat, in effect with the people caged up rather than the animals themselves.