She's the most popular person on Twitter with 92.5 million followers, so it may be hard to imagine that Katy Perry is a real person with genuine emotions and not just a superhuman. But the Roar hitmaker was reduced to tears when she surprised an Orlando Pulse night club shooting survivor on the Ellen Degeneres chat show on Thursday (8 September).
Perry was brought out on stage as a guest and met 30-year-old Tony Marrero, who lived through the ordeal on 12 June.
Host Ellen chatted to Marrero – who works at the Universal's Wizarding World of Harry Potter theme park – and discussed the tragic details of the night that a gunman opened fire in the LGBT nightclub which killed 49 people.
He shockingly described how he managed to survive after being shot four times in the back and again in his arm, claiming he protected himself by keeping his head protected underneath a chair.
For those wondering what singer Perry has to do with this, the Florida native revealed that he listened to her latest hit song, Rise, while he recovered from his injuries in hospital. The song was used as the official tune for the 2016 Rio Olympics and spurred Marrero on to recover from his wounds.
Part of the song's lyrics states: "I won't just survive / Oh, you will see me thrive / Can't write my story / I'm beyond the archetype/ I won't just conform / No matter how you shake my core / 'Cause my roots, they run deep."
Marrero told Ellen of the inspirational song: "The lyrics to that song are so powerful. Every word in that song is just powerful. And I embraced it ... I play it and play it and play it because it's just so beautiful."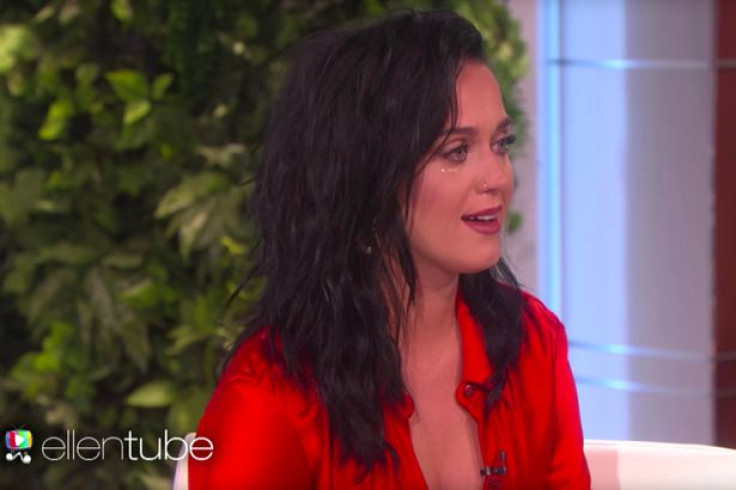 In her typical playful manner, 58-year-old Ellen asked Marrero if he had every met Perry before and if he would like to. Before he knew it, Perry was striding out onto the stage to the song in question.
Perry greeted the Orlando shooting victim with a warm embrace before he told her: "I just want to say thank you for everything you do. Your lyrics to that song helped me from the day I was in the hospital all the way to now. Thank you."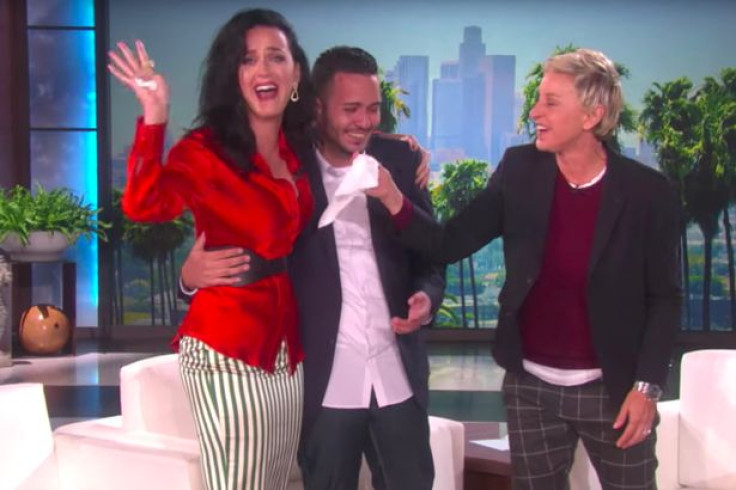 Overwhelmed with emotion, Perry told her fan: "Life isn't easy and you need little reliefs, through songs possibly. I'm happy to be a joy. I'm happy to be a light. I'm happy I could be there in my own little way to help you."
If that wasn't enough, Perry is also set to pay for Tony's first year of film school. What a gesture!
The Ellen DeGeneres Show continues weekdays on NBC in the US and ITV2 in the UK.