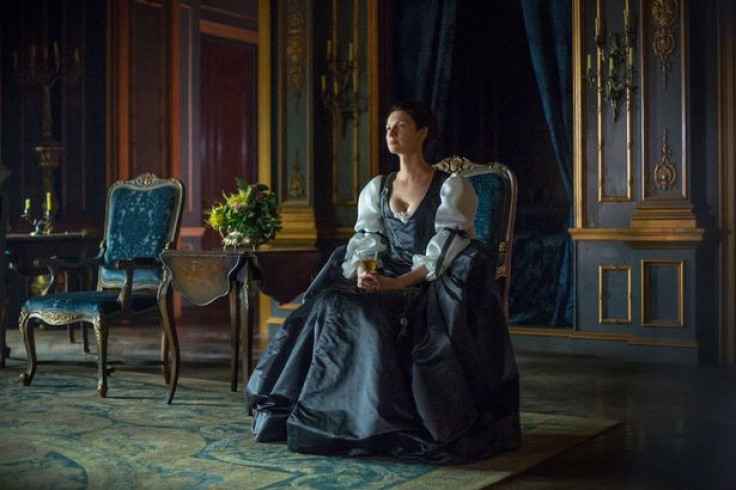 Jamie's sword fight with Jonathan Randall aka Black Jack Randall will have devastating consequences for the Frasers in the upcoming episode of Outlander season 2. Episode 7 is titled Faith, which will air this Saturday (21 May) at 9pm EST on Starz network.
The official synopsis reads as follows:
Click here to watch the episode live stream. Alternately, you can watch the episode online by clicking here. You can also watch the episode by downloading the Starz app on your phone (only in the US).
In the previous episode, Jamie engaged in a duel with Black Jack Randall, and ends up getting arrested for it, as duelling is outlawed in France. Claire, who witnessed their fight was last seen bleeding, leaving the fate of her unborn baby up in the air.
Claire will go to any lengths to free Jamie, and even petition the King of France to make it happen in this Saturday's episode of Outlander. According to a report in Vulture, Claire will petition King Louis XV in a private audience.
Actress Caitriona Balfe spoke to Vulture and said that Claire will pay any price to get Jamie back from a Parisian jail. Balfe said, "Claire feels she's equal to anyone. She doesn't accept the fact that there is hierarchy. I love that about her. Even with the king, yes, she's aware that she has to maneuver within certain parameters, but at the same point, she feels very justified. It's an amazing scene when she goes and asks for Jamie's freedom."
"She realizes there's a price to pay. But she's willing to do it. Just for her to get Jamie back, that's worth anything," the actress shared.