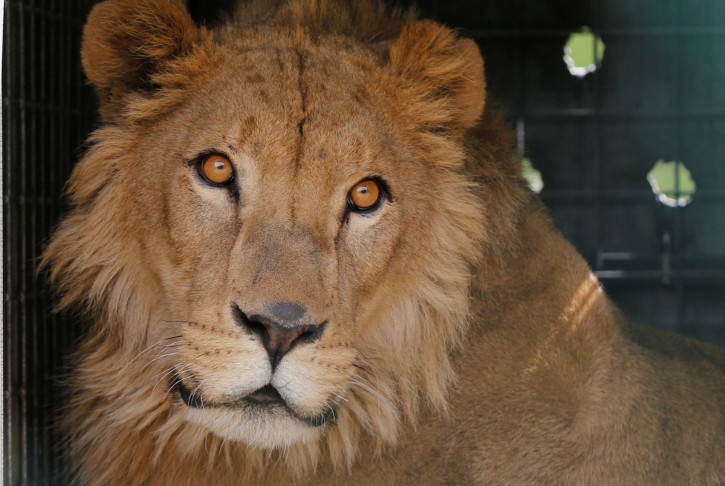 A Pakistani man has been charged with public harassment after footage of him taking his pet lion for a ride in the chaotic streets of Karachi went viral.
Saqlain Javed, a local pet dealer in his thirties, was making his way home in his Vigo after getting his lion vaccinated.
The sight brought traffic to a halt and commuters began filming the big cat reclining in the bed of the vehicle with a paw lolling over the ledge.
Police said Javed was arrested after a concerned citizen made a complaint. His lawyer applied for bail before a judicial magistrate and argued that his client possessed a licence and all other documents required to keep the lion.
He told the judge that his client was a law abiding citizen and the charges brought against him were bailable. The judge approved his bail plea and directed him to submit a surety of Rs 20,000 (£242.67).
"We have freed the accused on bail but registered a case of negligent conduct with an animal," Muqadas Haider, a senior police officer, said.
Javed told The Express Tribune that he got the licence to keep the lion in 2007. "My only mistake was to keep the lion at the back of my vehicle in the open. In my house there is a large enclosure for the lion. The social media blew the incident out of proportion, which is why I was arrested."