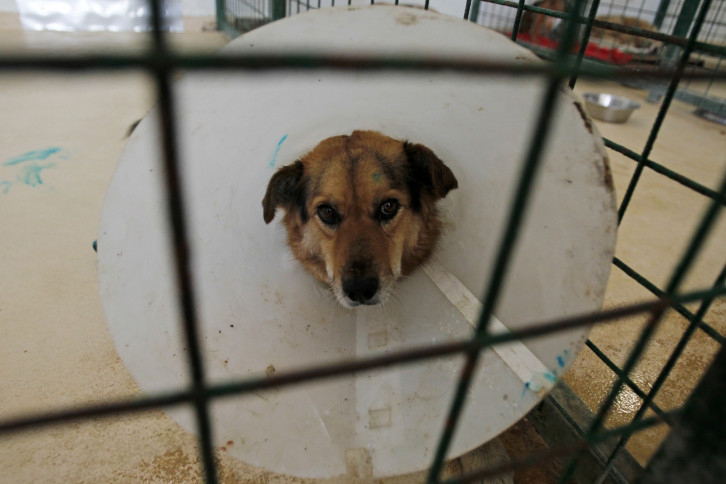 A dog has been sentenced to death in Pakistan's Punjab province for biting a child.
The sentence was given by Assistant Commissioner Raja Saleem in Bhakkar's Klor vicinity in Punjab province, Geo TV reported. The dog was even imprisoned for a week for injuring the child.
Assistant Commissioner Saleem's argument was that, "The dog injured the child, hence, it should be killed."
An official was also instructed to check the dog's registration.
A case against the dog's owner is in progress in a civil court.
The owner of the dog, Jamil, has filed an appeal with the Additional Deputy Commissioner.
"The affected child's family registered a case against my dog, following which it completed a one-week prison sentence. Any further punishment for it would be unfair," he said.
Jamil, whose last name not released, has reportedly filed an appeal with the Additional Deputy Commissioner against the sentence.
This is not the first of time an animal has been arrested. In 2015, officials in India arrested a pigeon they suspected was a spy.
The bird's body was stamped with a message written partly in Urdu and what appeared to be a phone number. It had landed in a village close to the country's shared border with Pakistan, near the Kashmir region.
The officials took the bird to a veterinary hospital to conduct an X-ray examination to find any evidence of foreign foul play. They kept the bird in custody, recording it as a "suspected spy" in their police diary.
In the West German city of Bottrop, a woman complained against a tiny red squirrel that was apparently chasing her and acting aggressively. Frightened and unable to flee the rodent, the woman called the police for help.
Authorities arrested the squirrel and later discovered that it was suffering from exhaustion.