The Stratolaunch – the world's largest plane has completed its first ever taxi on a runway. It reached a speed of 40 knots, or 46 mph.
The aircraft has a twin fuselage setup and a wingspan that is 385 feet from tip to tip. It is conducting taxi tests at the Mojave Air and Space Port, reports Popular Mechanics. Stratolaunch was first brought to the runway in December where it reached 25 knots. That, however, was not a taxi test, rather, a test to see if the vehicle was able to move using its own engines.
While seeing an aircraft of this size move at those speeds is impressive, the report says that its six engines will have to at least double its current speed if it hopes to take off and fly, beating gravity. A typical airliner goes about 130 to 150 knots before taking off, but this behemoth is made of composite materials, so it might not go as fast, reports Popular Mechanics.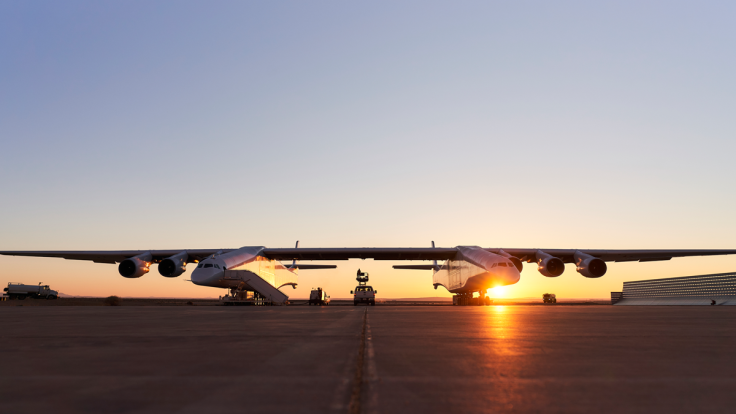 Stratolaunch is being built to act as an air launch vehicle platform. It will carry up to three rockets into the stratosphere and drop them after which they will ignite and go into orbit. Funded by Microsoft co-founder Paul Allen who believes that once it is ready, it will act as a cheap way to launch satellites into space.
The company is reported to be taking every step before the actual launch of the aircraft slowly checking and making sure that all systems aboard the monster machine is working according to plan.
The next time this aircraft comes to the runway, it could be an actual flight and that would be a sight to behold.