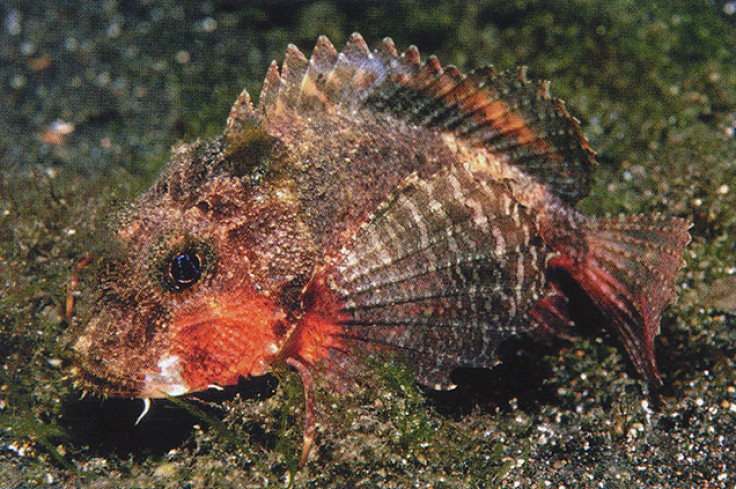 A night diver in Bali, Indonesia, has encountered a rare fish that appeared to be walking across the seafloor on a pair of what looked like legs.
"The stingfish came to meet me probably thanks to the light," says Benhalassa, a French cook who dives in his free time. "It was bizarre and pretty," he added.
Scientists, when shown the video and pictures, said the odd creature could be a member of the stingfish family. Stingfish don't have feet, but do have pectoral fins that are separated and use these to dig the ground for worms and crustaceans.
Stingfish are known to be one of the most poisonous fish species in the world.
"They have venom glands at the base of the dorsal spines and when the spine is pushed into a person's skin, the venom is essentially injected into the wound," Jeff Williams, collections manager and ichthyologist at the Smithsonian National Museum of Natural History, told National Geographic.
The fish in the video cannot be confirmed to be from the stingfish family but Williams thinks it could be striped stingfish scientifically called Minous Trachycephalus.
W Leo Smith, an ichthyologist at the University of Kansas' Biodiversity Institute, disagrees with Williams based on subtleties of tail coloration. He says the fish looks more like a painted stinger.
Stuart Poss of the California Academy of Sciences believes it could be either of the above mentioned species, but also M quincarinatus, more commonly known as the whitetail goblinfish.
Hiroyuki Motomura, a marine biologist at the Kagoshima University Museum in Japan, believes it is highly possible it is none of these and belongs to an entirely new species.