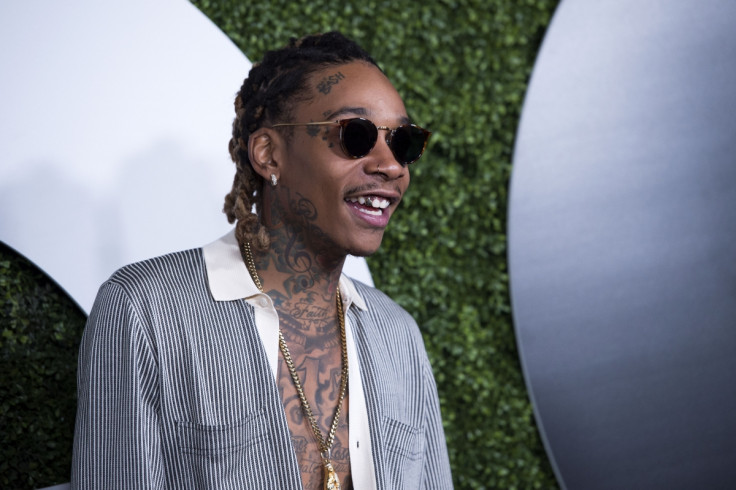 Wiz Khalifa's three-year-old son Sebastian Taylor is seen in a cameo of sorts in the former's latest music video titled Zoney. The See You Again singer's son appears at the very end, enjoying some quality time with his father.
The music video, which is part of his latest album Khalifa, initially shows the rapper smoking marijuana and sipping on wine, while looking out from a balcony. However, when Sebastian appears, the atmosphere is marijuana-free.
The rapper and his son are seen enjoying their time at a playground, while Sebastian in the music video can be seen eating ice-cream. In the video, Khalifa is seen asking his son to say: "Hello". The three-year-old does so happily. The rapper then tells him to say: "My name is Sebastian". He readily obliges to his father's wish. The rapper asks his son: "Do you love your daddy". Taylor replies: "Yeah. I love you daddy... I missy you daddy," to which Khalifa replies: "I love you too, handsome boy."
Meanwhile, concerns have been raised over the 28-year-old rapper's growing indulgence in marijuana. Back in 2012, before the rapper and ex-partner Amber Rose had Sebastian, Khalifa told EOnline: "I think it's all about how you're raised with it [marijuana]. Before there was a much more negative outtake on it. You know, pot and what it can do, and the effects of it."
"Of course. I'm not going to be smoking right there over the baby, because smoke in general and being high is not good for a kid. None of that. But definitely he's going to know what it is—and he'll know the difference between being a child and not being able to use it and being an adult and knowing how to use it," he added.
Check out the video below: