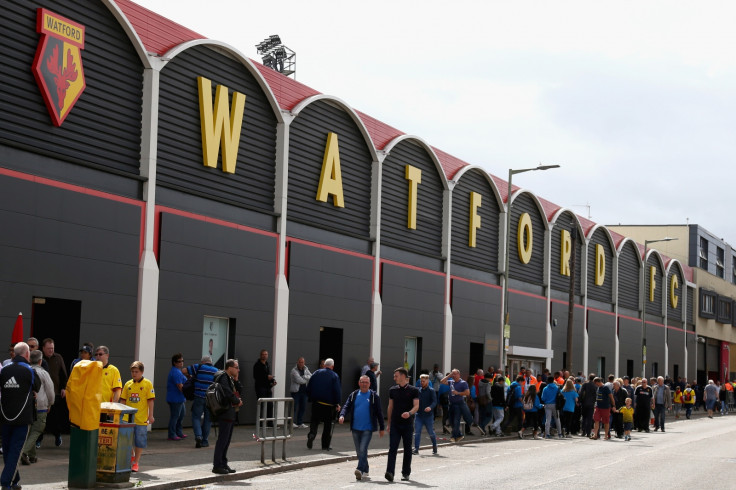 Watford have opened an internal investigation into allegations the Hornets gave the Football League false information about the club's finances. The Daily Telegraph newspaper claims to have obtained a forged bank letter, which the publications says was submitted to the Football League when Gino Pozzo became the Hornets owner in 2014.
According to the publication, the allegedly false documentation said that Hornets Investment Ltd, the holding company that owns Watford, had sufficient funds available to issue a bank guarantee of up to £7m ($8.5m), which would have enabled Pozzo to take control of the club. But in a statement, Watford – who were promoted to the Premier League at the end of the 2014/15 season – explained that they had "no prior knowledge of any concerns about the authenticity of the document".
"Watford Football Club was recently contacted by the EFL in relation to matters concerning a proof of funds document for £7m provided to the EFL by Hornets Investments Ltd in 2014 in order to ratify a change in Hornets Investments Ltd shareholding," a statement given to IBTimes UK read.
"The Club had no prior knowledge of any concerns about the authenticity of the document and Hornets Investments Ltd has invested over £20m into the Club since the proof of funds 2014 document.
"The Club takes this matter extremely seriously and has instructed independent solicitors to carry out an investigation into relevant matters and provide the EFL with the solicitor's report early next month. The EFL has indicated it is happy with this course of action. In light of the ongoing investigation it would be inappropriate to comment further at this time."
Although there is no suggestion that Pozzo knew the letter had been obtained or submitted on his behalf, the Premier League club face the possibility of having points deducted or be fined if they are found to have breached Football League rules.