Watford defender Miguel Britos has claimed that Manchester United striker Zlatan Ibrahimovic is easy to wind up following their historic 3-1 win over the Red Devils at Vicarage Road. The Swede failed to score as Jose Mourinho's men suffered their second consecutive loss in the league, following their defeat in the Manchester derby.
Britos had played against Ibrahimovic during his time in the Serie A where he played at Napoli and the 34-year-old was contracted with AC Milan and Inter Milan. The striker followed his stint with the Serie A giants with a move to Paris Saint-Germain, before moving to the Premier League with United.
Britos believes that Watford were able to control him and despite United's relative superiority, came up on top with a brilliant performance. The Uruguayan went on to add that Ibrahimovic is someone who gets annoyed easily but is still a great player who is very difficult to defend against.
"It wasn't the first time I played against him, I did so when he was at Inter and AC Milan. We [Watford] were able to control him - as well as Rooney. He's a bit arrogant and gets annoyed easily. He really doesn't like being touched. Beyond that, he's still a phenomenon. He is a complete player and he is also very big and hard to defend," Britos said, as quoted by the Mirror.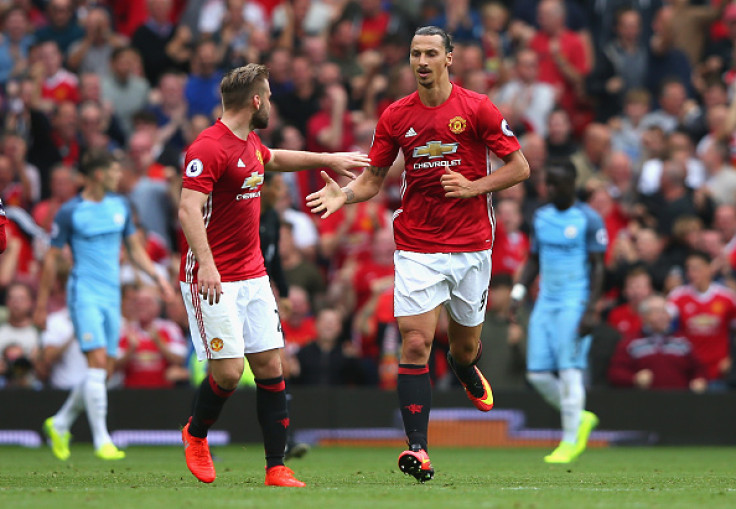 The Red Devils take on Leicester City at Old Trafford on Saturday, having lost two games on the bounce in the league. The win over Northampton in the third round of the EFL Cup ended a run of three losses, including a 1-0 loss to Feyenoord in the Europa League. Mourinho will be desperate to get his team back running in the league after a series of underwhelming results, especially with question marks over the performances of Wayne Rooney and Paul Pogba.