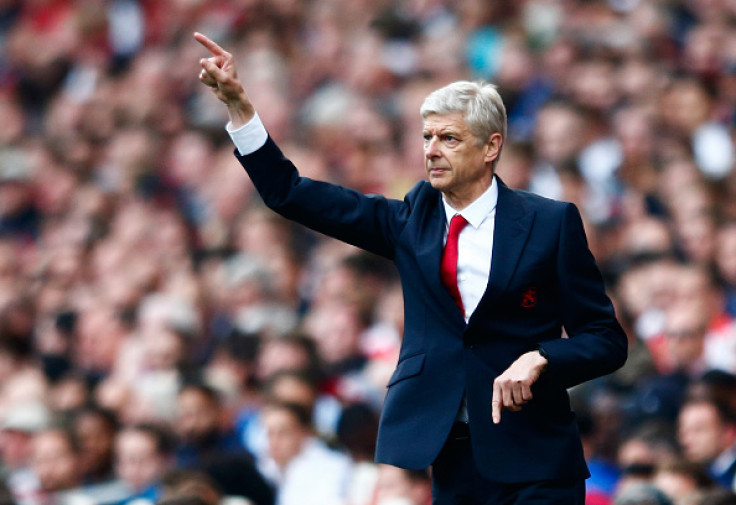 Arsenal manager Arsene Wenger has reiterated that the Premier League is the Gunners' primary focus this season ahead of their clash against Watford on Saturday (17 October). The north London club had a disappointing start to the 2015/16 campaign, which saw them lose to West Ham United on the opening day, but they have lost just one of their last seven games in the league to rise up the table. They are currently in second place, two points behind league leaders Manchester City.
The French manager is confident that his squad has the ability to challenge for the title this season, but has called on his team to show consistency in their performance. Wenger was referring to Arsenal's 3-0 demolition of Manchester United in their previous Premier League fixture prior to the international break, and wants his team to repeat that performance in every game this season.
The manager prioritised the Premier League over other competitions this season, when asked about Arsenal's upcoming Champions League clash against Bayern Munich on Tuesday (20 October). It is a must-win game for the Gunners, as their chances of qualifying for the knockout stages of the elite European competition is hanging by a thread following back-to-back losses in their opening two group games against Dinamo Zagreb and Olympiacos. Wenger, however, has made it clear that his and the team's entire focus is on their game against the Hornets at Vicarage Road on Saturday.
"Not at all [if slight attention will be on the Bayern game]. The most important game is Watford because the Premier League is the most important competition for us," Wenger said, as quoted by the London Evening Standard.
"You can fight for the championship if you just turn up in every single game and I believe we've just come out of a very strong performance [Arsenal beat Manchester United 3-0]. What is at stake is for us to again show the same quality in our play."
"That means show that you can focus in every single game and turn up with the same commitment. That's what is at stake for us. Away from home, our results in the last two years have been very strong and championship [winning] stuff. But we know that the Premier League is more difficult every year as well," the Frenchman explained.