Wayne Rooney: Highs and Lows from Striker's 10 Years at Manchester United
Wayne Rooney marks 10 years since he signed for Manchester United from Everton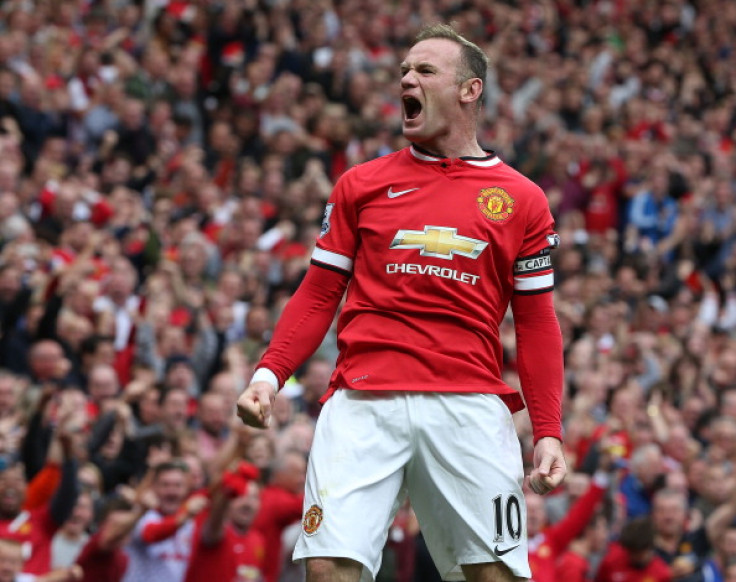 There will be added significance when Wayne Rooney leads Manchester United out against Burnley today, as it marks 10 years since he first joined the club.
Since Sir Alex Ferguson persuaded United's directors – and then Everton's chairman Bill Kenwright – of the £27m (£44.8m €31.4m) move in 2004, Rooney has etched himself into the annals of the club.
The teenager arrived at Old Trafford already a star after burning into the public consciousness with precocious performances for the Toffees and England.
But it has been at United that Rooney has shone the brightest, lifting five Premier League titles, two league cups, a Champions League winners' medal and earning individual plaudits along the way.
His tenure in Manchester, however, has not been without controversy and there will be sections of United's support today that believe he should not even be wearing the badge of their beloved club after Rooney twice agitated to leave.
IBTimes UK looks at the highs and lows of Rooney's decade at Old Trafford.
The highs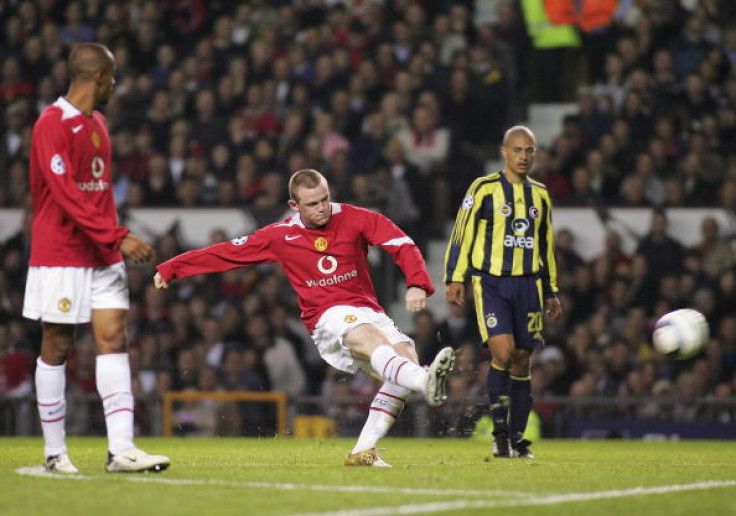 Debut
Rooney could not have made a better start for United after striding onto the Old Trafford turf for the first time in September 2004. With the weight of expectation bearing down upon him, the 18 year-old went home with the match ball that night after completing a debut hat trick with a free kick.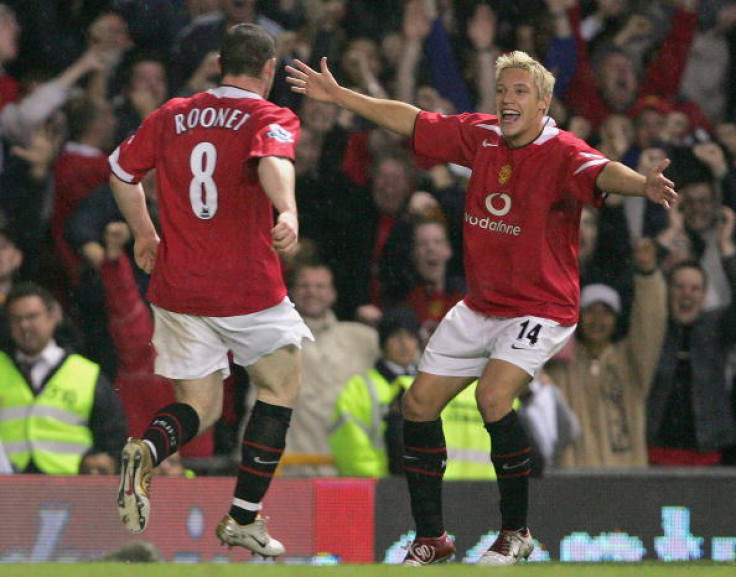 Ending Arsenal's unbeaten streak
Arsenal had been on a formidable – and historical – run when they arrived at Old Trafford in October 2004. Stuck on 49-not out, the Gunners were left stumped when Rooney contentiously earned United a penalty that Ruud van Nistelrooy converted before himself scoring to earn a memorable 2-0 victory on his 19th birthday. The match later became famous for 'pizzagate'. "Arsenal were a fantastic team and it was a great feeling to beat them 2-0 and end that record," Rooney later recalled.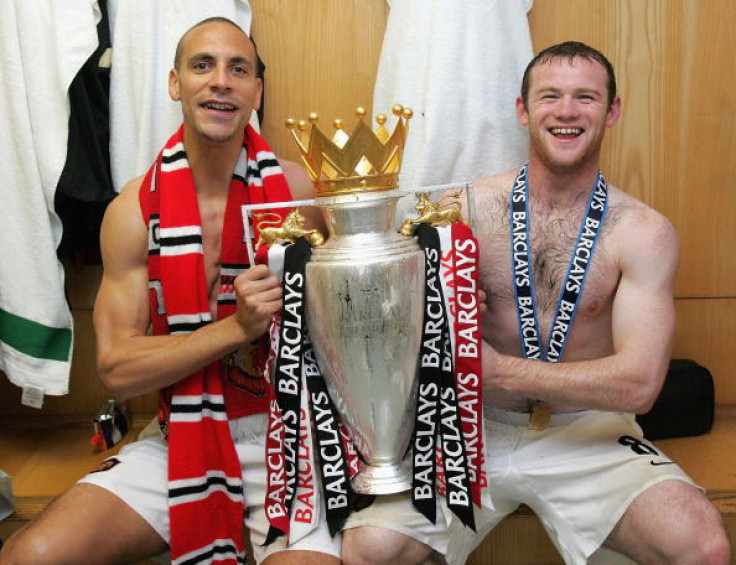 Winning first Premier League title
All eyes were on how Rooney and Cristiano Ronaldo would link up after the England striker was sent off against Ronaldo's Portugal at Euro 2006. But the pair put their alleged differences aside, forming a lethal tandem and each scoring 23 goals in a season where the style of swashbuckling football has barely been matched at Old Trafford since.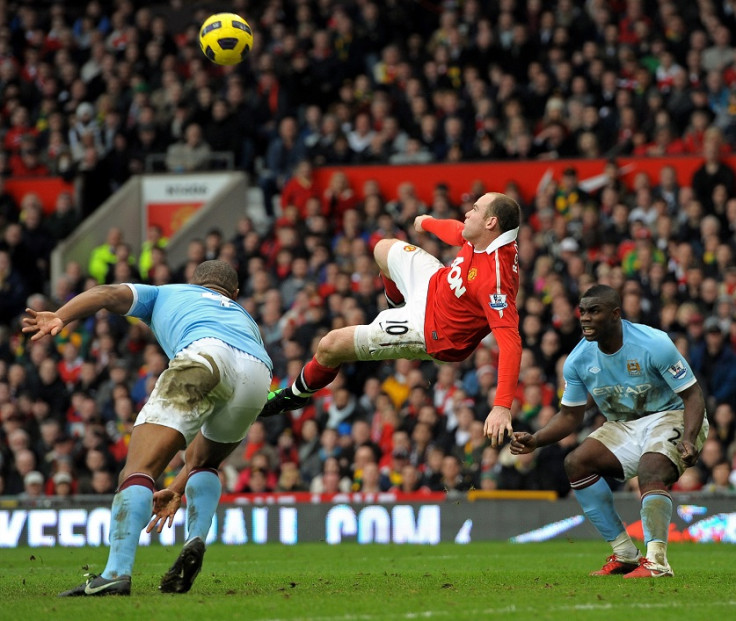 City winner
Rooney's greatest goal in a United shirt came against the side he almost left Old Trafford to join. With violent athleticism, Rooney leapt into the air and unleashed the sort of bicycle kicks you would struggle to conjure in a dream. He even sprinted to the corner flag to remind the travelling City fans of whom they were missing out on. "I can feel the hate coming from the City fans behind me, it's like static electricity. The abuse, the screaming and swearing, is bouncing off me. I don't give a toss," Rooney remembered in his autobiography.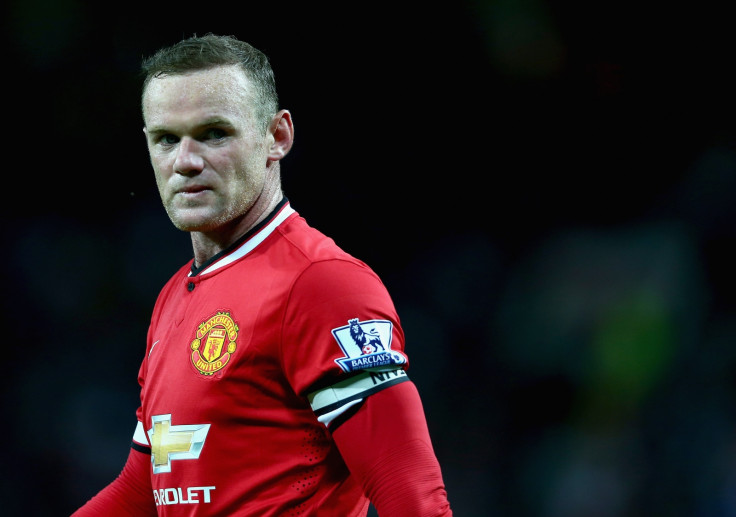 Captain Rooney
Louis van Gaal had auditioned different players in the role as captain throughout United's this summer's pre-season tour and was thought to also be considering compatriot Robin van Persie for the armband. But it was Rooney who went full circle at United when van Gaal named him as United's leader ahead of the new campaign. "For me it's always very important the choice of captain. Wayne has shown a great attitude towards everything he does," his manager said.
The Lows: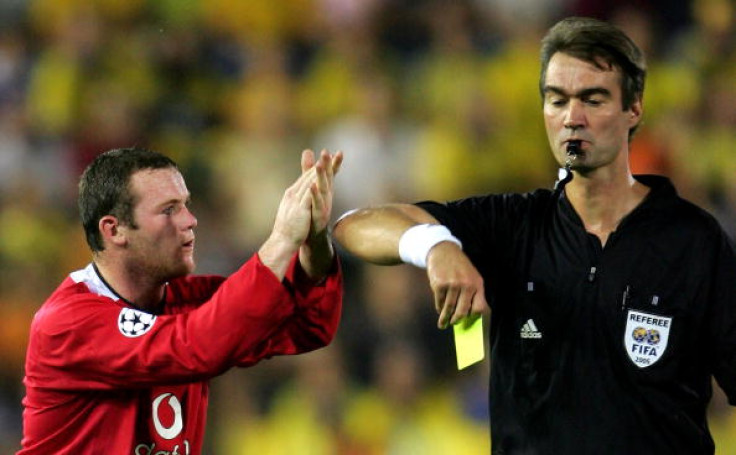 The clap
Many of Wayne Rooney's unsavoury moments in a United shirt were down to his early petulance. This moment in September 2005 came against Villareal in a Champions League group game. Having received a 64th minute booking during the 0-0 draw, Rooney then got a second yellow card for clapping in the official's face.
Transfer request
Rooney dropped a bombshell on United in 2010 when he released a statement questioning United's ambition. "I met with David Gill [United chief executive] last week and he did not give me any of the assurances I was seeking about the future squad," he said. A sombre Ferguson cut a dejected figure confirming the news but refused to give up hope of convincing Rooney to remain at United, a feat he achieved, albeit with an improved contract for the want-away player and a major destabilising effect. To this day fans refuse to forgive Rooney for the saga.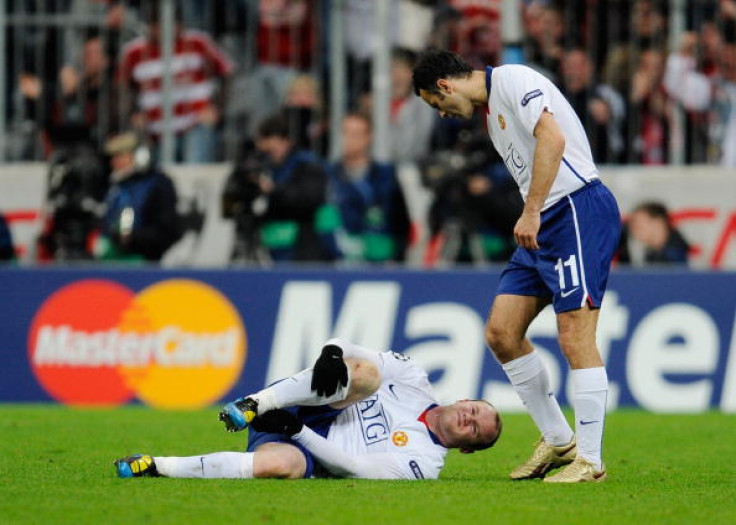 Ankle injury
When Rooney twisted his ankle in a Champions League quarter final in March 2010 the implications were enormous. Miraculously, Rooney lined up against the Bavarians just two weeks later, but his return was blamed for a calamitous World Cup for England, followed by revelations about his private life that were published by the News of the World.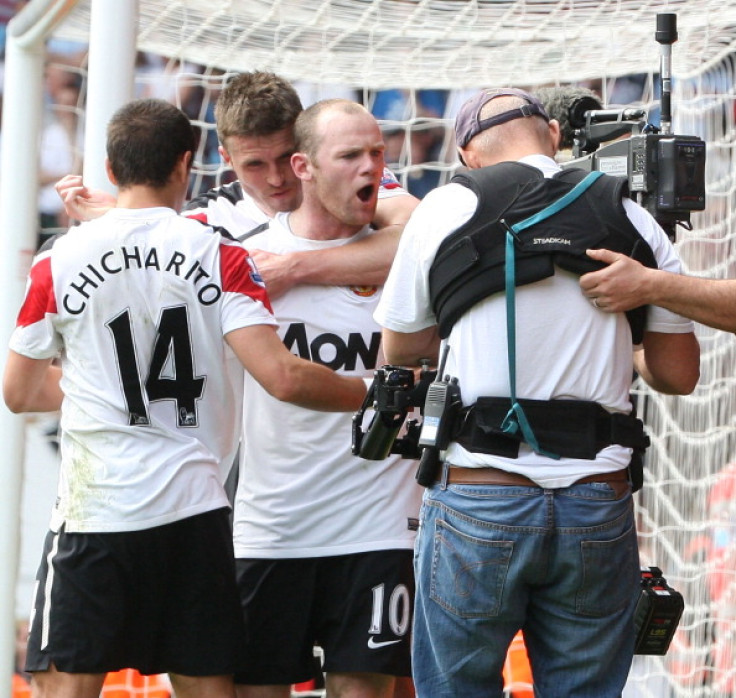 Camera taunt
If an alien in outer space should ever want to understand Rooney, a tape of United's match against West Ham from April 2011 should do the trick. After completing a stunning hat trick that turned the game on its head in United's favour, Rooney swore at a pitch-side camera directly into the faces of the millions of viewers worldwide. He was banned for two matches.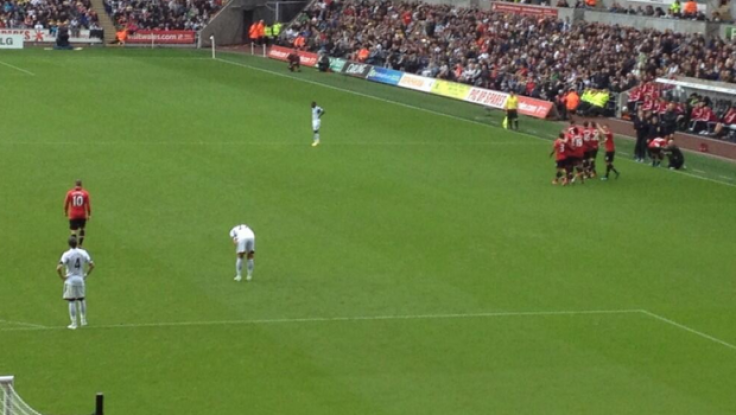 Itchy feet… again
The first item in David Moyes's in-tray when he arrived Old Trafford in the summer of 2013 was keeping Rooney at United. Towards the end of Ferguson's tenure as manager his relationship with United's star man had broken down and, despite Rooney insistence to the contrary, the Scot claimed the player had submitted another transfer request. A move to Chelsea beckoned but, once again, an enormous bumper deal persuaded him he was, after all, a red.
© Copyright IBTimes 2023. All rights reserved.