Wayne Rooney has insisted that Manchester United can still win the Premier League title despite a stuttering start to the season.
Jose Mourinho's side played out a dull goalless draw with Liverpool at Anfield on 17 October and lie five points behind league leaders Manchester City at seventh.
They have only won one of their last five league fixtures and face a testing trip to Stamford Bridge to take on Mourinho's former club Chelsea on 23 October.
Rooney maintained that United's squad – strengthened by the additions of Paul Pogba, Zlatan Ibrahimovic, Henrikh Mkhitaryan and Eric Bailly in the summer – was good enough to challenge for the league title.
"I do think we'll be challenging this season. We've still got that belief and it is even stronger after working with this manager and the players over the past few months," Rooney was quoted as saying by the Guardian.
"I think we've got a fantastic squad that is ready and capable of challenging."
United's next assignment sees them hosting Fenerbahce in the Europa League on 20 October before a Premier League visit to Chelsea at the weekend and an EFL Cup clash against Manchester City at Old Trafford on 26 October.
Rooney said a positive run of results in the coming fixtures could help United establish themselves as serious title contenders.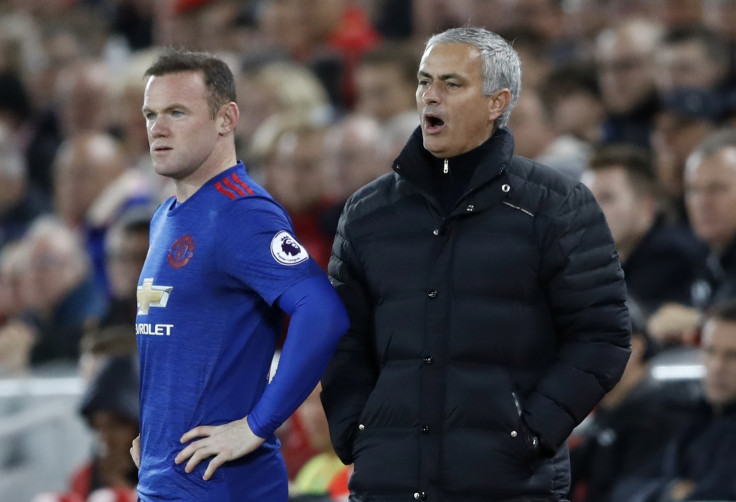 "Liverpool was the toughest game before the Europa League and then we've got Chelsea and City. It is good for us to have those games in this period," the 30-year-old stated.
"If we can come out of them with positive results it can be the start of something for us this season."
Rooney also defended United's defensive approach against Liverpool, saying they could not afford another league defeat this early in the season – especially against their fierce rivals.
"[Mourinho] knew it was a massive game, probably the biggest game of the season," he said.
"It was a game we didn't want to lose, we knew it, the manager knew it, but we also wanted to try to win the game.
"We had a few chances and tried to get a goal. We stuck to the game-plan well but we just couldn't get the goal."