Ferguson Jeopardising United's Future Success With Rooney Sale
An hour prior to kick-off at Old Trafford, the night of the biggest club game in Europe between two sides whose momentous history is entwined with the European Cup, there was a strange feeling of déjà vu despite the elusive talent on show.
Sir Alex Ferguson's team selection showed three changes from a credible draw at the Bernabeu three weeks previously, but one stood head and shoulders above the others in terms of surprise and longer term significance.
The reliance on Wayne Rooney at Manchester United has been on a major slide. Three years ago, Ferguson's desperation was such that a 40% fit Rooney, who later that year made a U-turn in his demands to leave the club by signing a wage-inflated new contract, was called upon in the Champions League quarter final against Bayern Munich.
While concerns over the England striker's fitness continue, Ferguson now appears unwilling to compromise his team to accommodate Rooney; an indication that his importance at United, not least his talent, is on the wane.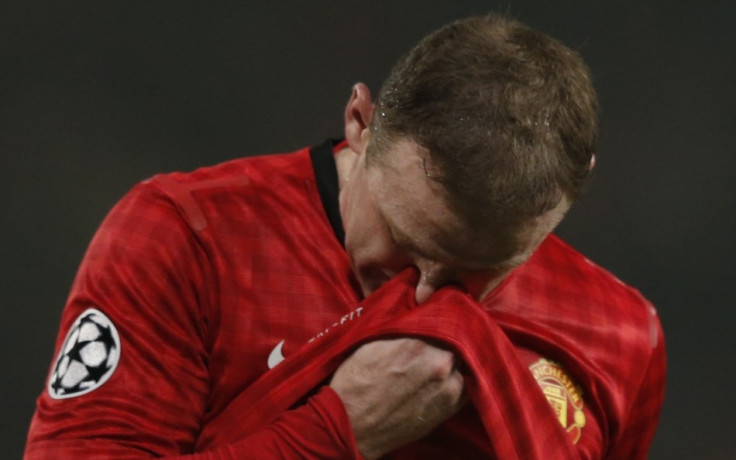 Gone is the era of professional sportsman getting by on talent alone; sport's modern-day demands require rounded athletes at peak fitness possessing mental toughness. Talent, as Sir Clive Woodward and Andre Villas-Boas among others would say, is to be unlocked rather than nurtured.
There is no doubting Rooney's standing even if evidence of his decline is rife. Just ask Lionel Messi. And if reports are to be believed, the continent's biggest clubs lie in wait to tempt the 27 year old to pastures new. Hardly a sign his talent is going unappreciated.
In insolation, Ferguson seldom makes errors in his team selection. Against Real Madrid it was refereeing decisions and a poor adaptation to playing with ten men that cost his side rather than the omission of Rooney.
History tells us however, that in the longer term, Ferguson has been made to pay for the premature casting aside of his high-profile charges.
After Jim Leighton's exclusion for the 1990 FA Cup Final replay, the Scot played just once more for Ferguson's side, against Halifax Town in the League Cup second round. While United did claim the 1991 Cup Winners' Cup, the third tier European competition, their wait for a first league title slipped into a third decade.
Jaap Stam's untimely sale at the start of the 2001/02 campaign, due to allegations regarding Ferguson made in his autobiography, was a major factor in United claiming just one of the next five league Premier League titles, after winning three on the spin with the Dutchman in toe.
After the departure of David Beckham in 2003, a move to Madrid which was actually in the pipeline long before the-then England captain was dropped for the visit of the nine-time European champions, United won two major trophies in the subsequent three years, a spell which included their first exit from the Champions League group stage for a decade and their only ever finish outside the Premier League's top three.
Ruud van Nistelrooy's exit from the Theatre of Dreams was as sudden, even if it sparked a run of three successive league titles and a third Champions League success, but following the loss of Cristiano Ronaldo, Chelsea and Manchester City wrestled away two of the next three league championships.
Ronaldo may have been prized from his grasp, but in the other cases Ferguson jeopardised the club's future success to appease, on occasion, his own ego with wavering success. There may be no distinct evidence of a falling out between himself and Rooney, but the latter's position appears untenable after missing out from the start against Real.
But those expecting Rooney's departure, amid his sliding profile, and United's continued dominance to be seamless need a re-think. History suggests Ferguson's greatest gambles have long-standing repercussions.
© Copyright IBTimes 2023. All rights reserved.