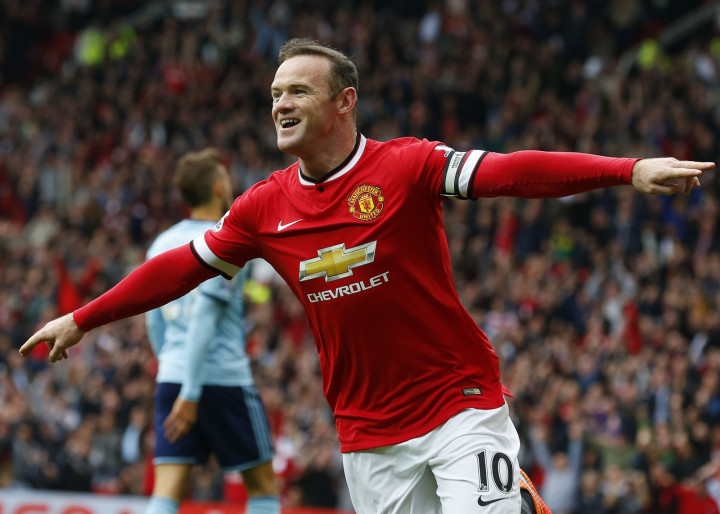 Manchester United and England captain Wayne Rooney remains a transfer target for French giants Monaco according to the club's vice-president, Vadim Vasilyev.
Despite admitting Monaco will adhere to Uefa's financial fair play regulations, the principality are keen on signing make a marque addition after allowing James Rodriguez and Radamel Falcao to leave.
Rooney, who has twice handed in transfer requests at Old Trafford, was heavily linked with a move Monaco in the summer of 2013, though the Ligue 1 club at the time denied any approach had been made, but United have been told to expect further interest in the coming months.
"One year ago, we were discussing one of the top players of the Premier League, a top English player," Vasilyev told reporters.
"But it was on the table. This opportunity finally did not happen, but I think one day that it will come, that it will happen."
"I wouldn't really compare Monaco to any other club," he added. "Our ambition is eventually to win the title of French champions. This is true. I will not give you a time frame, but we would like to do it as soon as possible.
"We would like to be one of the clubs that plays regularly in the Champions League. I think we can play an important role on the European scene."
Rooney's future at United has been cemented in recent months after he was handed the captaincy by new manager Louis van Gaal, replacing the outgoing Nemanja Vidic.
The England skipper signed a new deal in February 2014, keeping him at the club until June 2019 in a deal reportedly worth £300,000-a-week, which makes him the best paid player at United.
Upon signing the new contract, Rooney said: "The future is bright for Manchester United. This is still one of the world's leading clubs.
"This [new deal] is because I know the direction the club is going in and if we don't make it this season then we will come back stronger and claim a Champions League spot next season."