Ray Wilkins has warned Manchester United striker Wayne Rooney that a move to Chelsea could be disastrous for his career. The 56-year-old former England midfielder told talkSPORT that no player should contemplate leaving Old Trafford, particularly if he wanted to win trophies.
"If you want to win things then there's no better club to be at than Manchester United. So what if you've got a bit of competition with Robin van Persie, it's healthy. Man United are in the top three biggest clubs on the planet, therefore they will always buy and buy and buy because they always want to be successful," Wilkins stressed.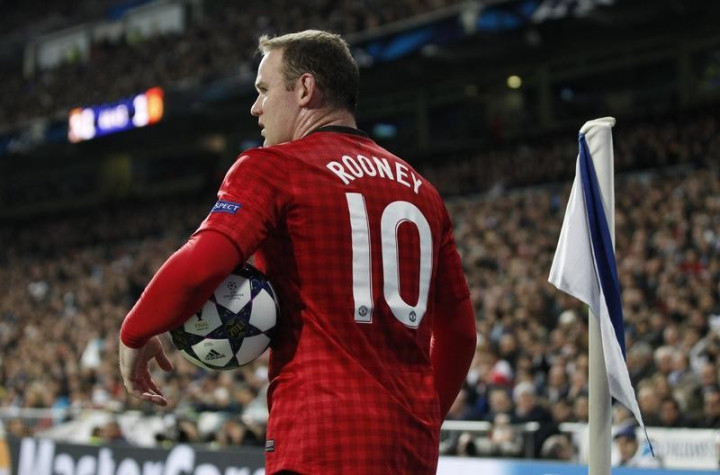 "He should stand up to the plate and show these people what he's made of. He's got so much wonderful football left in him," he added.
Rooney's future with the English champions has come under severe scrutiny this summer, following an apparent breakdown of relationships between the club and the player. The seeds of discontent were sowed late last season, when former manager Sir Alex Ferguson dropped the England international to the bench for a key Champions League knock-out tie against Real Madrid.
Since then, there has been talk of Rooney formally requesting a transfer and although that was later revealed as false by the club, Chelsea's pursuit of the former Everton youngster has added to the unsettling situation in red half of Manchester.
According to the BBC, Jose Mourinho tabled a £20m bid for Rooney in July and returned with a £25m (plus add-ons) offer earlier this month. Both were refused and United boss David Moyes remains keen to keep his former charge at the club, although he has also acknowledged he will not force him to remain were he to file a transfer request.
Rooney is nursing a shoulder problem that ruled him out of the friendly against Swedish club AIK and Moyes is uncertain if he will be fit in time for either Friday's game against Sevilla or the Community Shield against Wigan Athletic next weekend.
Meanwhile, given that neither Chelsea nor United have backed down on Rooney so far this summer, there is the chance the striker will wind up playing at Stamford Bridge this year. And although Wilkins believes this could be a mistake, he admits he is keen to see him turn out for the Blues.
"I would love him to join Chelsea though. I would love nothing more than to see Wayne Rooney wearing that blue shirt. I just think he's ready for his second coming, he's 27-years-old and if for some strange outcome he stays in England, then Wayne is ready to start again," he concluded.