Ways employers can support their employees as real wages continue to fall
As both businesses and individuals suffer from the high cost of living and inflation of 10.4 per cent, employers can support their employees in many ways without breaking the bank.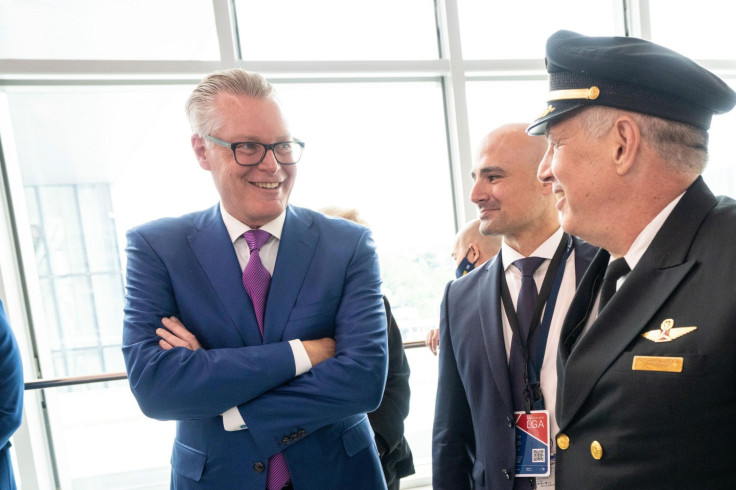 Although the UK seems to have escaped a technical recession, the impacts of a widespread economic slowdown are being widely felt by businesses and individuals alike.
Businesses are struggling with high costs resulting from the lingering effects of post-covid bottlenecks and the impact of the Russo-Ukrainian war. Similarly, consumers are feeling a cost-of-living squeeze as inflation soars to 10.4 per cent, as of February 2023, the latest month for which data is available.
Real wages fell by 3.1 per cent year-on-year for the October to December 2022 period, according to data from the Office of National Statistics.
Given the financial headwinds companies face, there is limited room for increased pay. In fact, according to John Philpott, director of The Jobs Economist, resisting the "painful squeeze" by awarding wide-scale private sector pay rises that matched or exceeded inflation would likely result in "a more severe recession and a significant rise in unemployment."
However, it is imperative that businesses recognise the importance of supporting their employees during this challenging time, says Weekly10, a provider of employee performance software.
This is not only a moral imperative, but also an economically sound strategy.
Jim Hartner, Chief Scientist of Workplace and Wellbeing, Gallup summarised the link between well-being and bottom line: "When your employees' wellbeing is thriving, your organisation directly benefits — they take fewer sick days, deliver higher performance, and have lower rates of burnout and turnover. But when your employees' wellbeing suffers, so does your organisation's bottom line."
Weekly10 has found through its work that clear and honest communication creates a sense of psychological safety, particularly in a time of crisis. For instance, if a pay rise is not affordable this year, it is important to be open about that and communicate it in a timely manner.
Communication takes many forms and includes holding one-on-one meetings, hosting town halls and sending weekly updates from the CEO, just to name a few. Actively listening to employees through these various forums is important, rather than just talking at them.
Ed Bastian, CEO of Delta Airlines, has very visibly led his organisation through the challenging pandemic years in an industry where the workforce needed to be physically present to keep operations going, and flexibility in this regard is low.
Speaking to Harvard Business Review, Bastian emphasised the importance of being visible and authentic in communication during difficult times, stating: "I think everyone in this environment needs to ensure they're staying very, very close to their people, they're communicating, that there's a level of transparency about what's happening."
Increasing the frequency of employee engagement surveys is another effective communication tool. It is also an example of collecting and analysing data to drive organisational responses.
People Management magazine highlights practical steps organisations can take to maintain employee engagement, whilst operating with the same pool of resources.
Foremost among these is the need to be flexible. In particular, businesses should look into expanding flexible working and work-from-home arrangements. This can aid employees by reducing commuting costs.
Proactively looking into this area will also keep businesses ahead of the curve in terms of legal requirements, which are now in the process of being updated.
Currently, in the UK, employees who have been employed for at least 26 weeks have a statutory right to make a formal "flexible working request" once in any given 12-month rolling period.
Now Parliament is expected to pass The Employment Relations (Flexible Working) Bill 2022-23, which will expand this right, so it is more important than ever to be ready.
Another simple tip People Management advocates for is the relaxation of any dress codes, as keeping up a requirement of formal attire places additional financial burdens on employees.
Weekly10 points out that giving employees the opportunity to develop is an important tool to help build their resilience, ready them for the future, and help them to tackle challenges head-on, especially in these difficult times.
Development need not come only in the form of expensive training but in the more effective guise of regular feedback on-the-job. In addition, employees should have the opportunity to seek out mentors and coaches who can provide guidance and support.
This approach will also provide valuable social contact at work that in turn will help to build individual resilience.
Another practical step highlighted by the CIPD (Chartered Institute of Personnel Development) is for organisations to review their current benefits packages - which may be tweaked to better suit people's needs, or to provide greater assistance to those more financially stressed.
In fact, companies should start by ensuring employees know what's already on offer, and how they can utilise their benefits more fully. This goes back to the need for effective communication.
Finally, organisations should take stock of what they have collectively learnt from navigating these challenges. Companies should collect data and reflect on what they and their employees have gone through. Weekly10 advises collecting the thoughts and experiences of your people, finding out how they felt, and what they went through and polling for ideas on futureproofing.
Organisations may find that a new direction emerges from these reflections, including updated talent acquisition and retention policies. Once again, Bastian provides an inspiring example here, saying: "We've hired 9,000 people over the course of the last year. We had a very, very large early retirement opportunity for our people as voluntary. About 20,000 people took the opportunity to retire in the latter part of 2020, so we needed to supplement our team, and we've been hiring all across the board... We've been bringing a whole new generation into the company, and they're doing a fabulous job."
© Copyright IBTimes 2023. All rights reserved.