'We designed ourselves into a corner': Apple admits Mac Pro mistakes but promises 2018 replacement
Apple admits it made mistakes with the Mac Pro and is busy designed an all-new computer for professionals.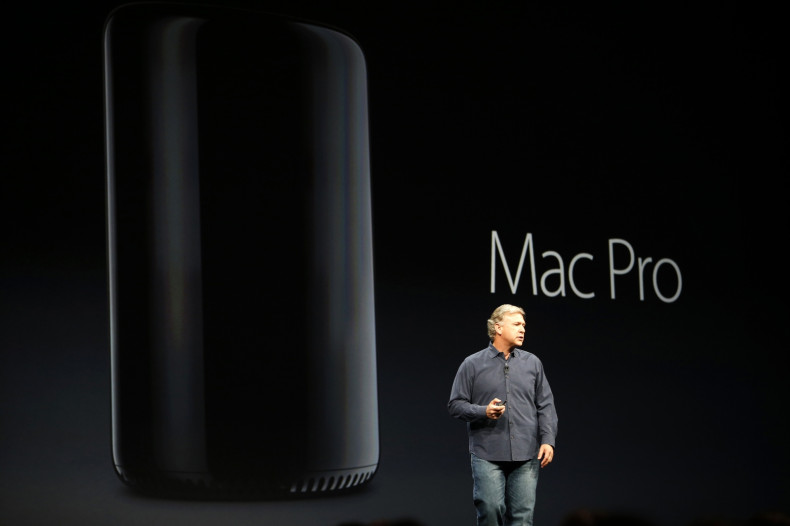 In a rare admission of guilt, Apple has conceded that it 'designed itself into a corner' with the current Mac Pro, which arrived on a bullish wave of self-confidence in 2013 but has barely been updated since.
During an equally rare roundtable interview with members of the press, Apple's senior vice president of Software Engineer, Craig Federighi, said: "We designed ourselves into a bit of a thermal corner, if you will....[and] it became fairly difficult to adjust [to allow for more powerful processors emitting more heat]. "
That bold new look meant the Mac Pro was a computer arranged around a triangular heatsink and slotted into a cylindrical case. Air flow was managed beautifully and the computer looked striking and unique, but the design meant updating components was impossible – even for Apple, never mind DIY-savvy buyers.
As a result, the bold "can't innovate? My ass!" war cry of Apple's marketing boss Phil Schiller at the launch of the Mac Pro became a running joke. It has now been over 1,200 days since the last Mac pro update compared to an average of 449 days since the product line first arrived in 2006.
Also speaking at the roundtable, and reported by Buzzfeed News, Schiller said: "We are completely rethinking the Mac Pro. Since the Mac Pro is a modular system, we are also doing a pro display. There's a team working hard on it right now."
But, as promising as that sounds, it will be 2018 before we see the fruits of the labour. "You won't see any of these products this year," Schiller said, adding that the team assigned to the project have been told to take as long as they need to get the new Mac Pro right, and not repeat the same style-over-substance mistakes again.
Referring back to the current Pro's shape, Federighi added: "What we didn't appreciate completely at the time was how we had so tailored that design to a specific vision that in the future we would find ourselves a bit boxed in – into a circular shape."
Neither said what the next Mac Pro would look like, but it seems likely that it will be less compact and ditch the cylindrical design, but without taking up as much space as the boxy (but easily upgradeable, even by customers) original. Schiller said: "We made something bold that we thought would be great...and what we discovered is that it was great for some and not others – enough so, that we realised we had to take another path...and look for the next answer."
According to Apple blogger John Gruber, who was also at the roundtable, Schiller didn't say 'mistake', but did issue a rare apology. "The current Mac Pro, as we've said a few times, was constrained thermally and it restricted our ability to upgrade it. And for that, we're sorry to disappoint customers who wanted that, and we've asked the team to go and re-architect and design something great for the future that those Mac Pro customers who want more expandability, more upgradability in the future. It'll meet more of those needs."