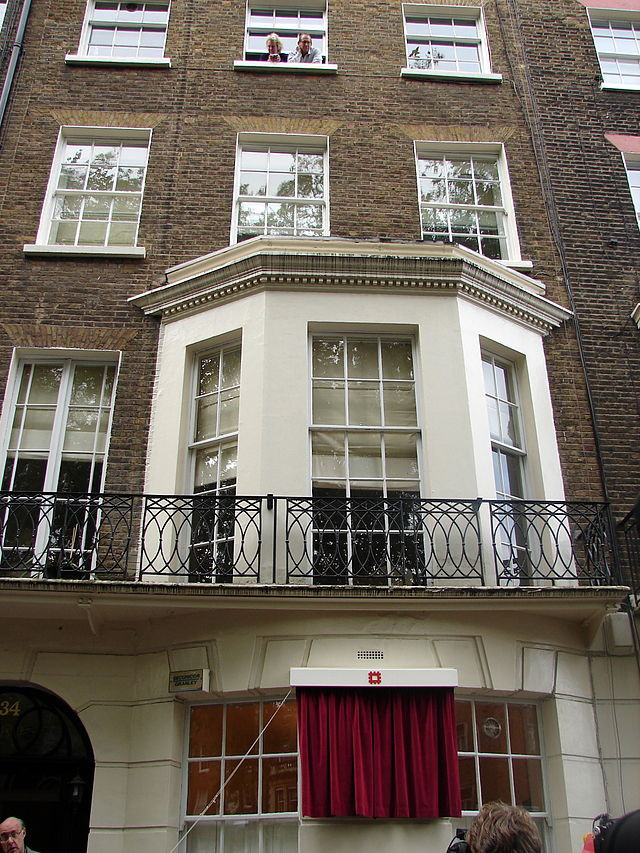 A man has died in an horrific accident, falling 60 feet from the window of a Marylebone flat after being impaled on iron railings.
He was pronounced dead at the scene and police are not treating the death as suspicious.
Neighbours believe the man, who was in his 50s, worked in banking or the financial services and was from the UK.
Firefighters cut through the 5ft railings with an angle grinder before the body could be moved, according to the Evening Standard.
A neighbour said: "It is horrific and very sad. My cleaners were here and saw the man's body. They were traumatised.
"It was a very gruesome scene. The body was hanging there for a while.
"Police covered it with a tent straight away when they arrived but quite a few people must have seen it. I couldn't look, I was horrified."
A Met spokesman said: "Police were called to Montagu Square, W1 at 17:18hrs on Monday, 8 December to reports of a man having fallen from a fourth floor window. A man, believed aged in his early 50's, was pronounced dead at the scene. The death is not being treated as suspicious at this time."
Residents were still in shock at the horrific death. Hanne Kristiansen, a physiotherapist, said: "I tried to look out our window, but the police yelled 'get back inside'. I saw the police using a chainsaw and sparks went everywhere."
The man is understood to have lived in the flat with his American girlfriend for the past few months.
An elderly lady who lives in the flat below the victim, told the Daily Mail: 'I had only seen the man once as he was coming down the stairs.
"He was a white man, probably in his 50s, but I really know nothing about him or what happened.
"I think he was British but he lived with an American woman who I'd say was a bit younger. Their flat was on the third and fourth floor."
The £3million split-level flat in Montagu Square, Marylebone, is next door to an apartment once leased by Beatles drummer Ringo Starr where John Lennon, Paul McCartney and Jimi Hendrix all stayed during the mid 1960s.