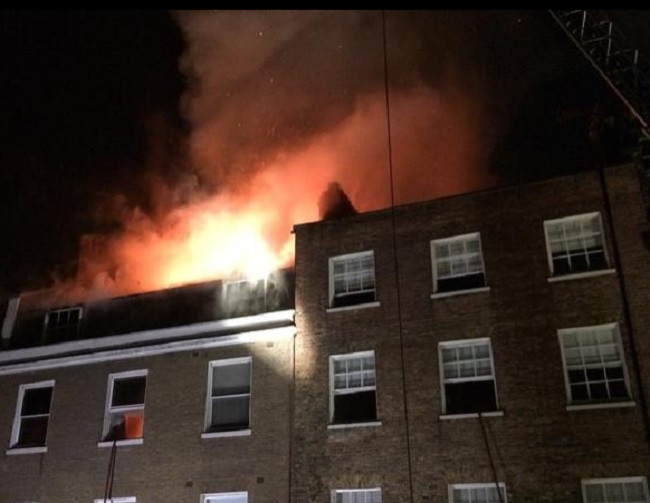 Nine people were evacuated from a terraced property in Marylebone as a fire ravaged the building.
More than 70 firefighters attended the fire in Wimpole Street at 1.30am on 30 November. It was brought under control by 6am.
The fire damaged the roof and the second, third, fourth, and fifth floors of the five-storey building.
The cause of the fire is not yet known and is currently being investigated.
Station Manager Jim Morford said: "When they arrived firefighters were confronted with a large fire in a terraced town house and they worked hard through the night to stop it from spreading to neighbouring properties. Nine people were led to safety and the buildings on either side of the affected house were evacuated as a precaution."
Crews from Soho, Lambeth, Euston, Paddington, North Kensington, Kensington, West Hampstead, Kentish Town and Clapham fire stations attended the incident.
Fire officers are due to remain at the scene to dampen down hotspots.